Welch Allyn
Welch Allyn 97170 3.5V Standard Diagnostic Set with Operating Otoscope
| | | |
| --- | --- | --- |
| Quantity | 1 | 2 |
| Unit Price | $634.98 | $632.49 |
This Welch Allyn 97170 3.5V Standard Diagnostic Set features a 11710 3.5v Standard Ophthalmoscope and a 21700 3.5V Operating Otoscope Head with Specula. A Halogen HPX™ lamp provides 30% more light output for true tissue color and consistent illumination, while fiber-optics produce cool light with no reflections.

11710 3.5V Standard Ophthalmoscope
Halogen light for true tissue color and consistent, long-lasting illumination
28 focusing lenses with a range of -25 to +40 diopters
Apertures: micro, small, large, fixation target, slit, red-free filter
Rubber brow rest prevents scratching of eyeglasses
Traditional flat-top design
21700 3.5V Operating Otoscope Head with Specula
Halogen HPX™ lamp for true tissue color and long-lasting performance
Rotatable lens and speculum for ease of use
Open system for convenience during procedures
Fiber-optic illumination produces cool light
5 reusable ear specula included
71000-A universal rechargeable handle with battery converter accessory
Accepts all Welch Allyn 3.5V instrument heads
Chrome-plated brass handle rests comfortably in hand
Adjustable rheostat control
Safety switch prevents accidental battery drainage
Rechargeable by plugging directly into wall outlet
3.5V Nickel-Cadmium Rechargeable Battery included
Set comes in hard case
Description
This Welch Allyn 97170 3.5V Standard Diagnostic Set features a 11710 3.5v Standard Ophthalmoscope and a 21700 3.5V Operating Otoscope Head with Specula. A Halogen HPX™ lamp provides 30% more light output for true tissue color and consistent illumination, while fiber-optics produce cool light with no reflections.
11710 3.5V Standard Ophthalmoscope
Halogen light for true tissue color and consistent, long-lasting illumination
28 focusing lenses with a range of -25 to +40 diopters
Apertures: micro, small, large, fixation target, slit, red-free filter
Rubber brow rest prevents scratching of eyeglasses
Traditional flat-top design
21700 3.5V Operating Otoscope Head with Specula
Halogen HPX™ lamp for true tissue color and long-lasting performance
Rotatable lens and speculum for ease of use
Open system for convenience during procedures
Fiber-optic illumination produces cool light
5 reusable ear specula included
71000-A universal rechargeable handle with battery converter accessory
Accepts all Welch Allyn 3.5V instrument heads
Chrome-plated brass handle rests comfortably in hand
Adjustable rheostat control
Safety switch prevents accidental battery drainage
Rechargeable by plugging directly into wall outlet
3.5V Nickel-Cadmium Rechargeable Battery included
Set comes in hard case
Reviews
Related Products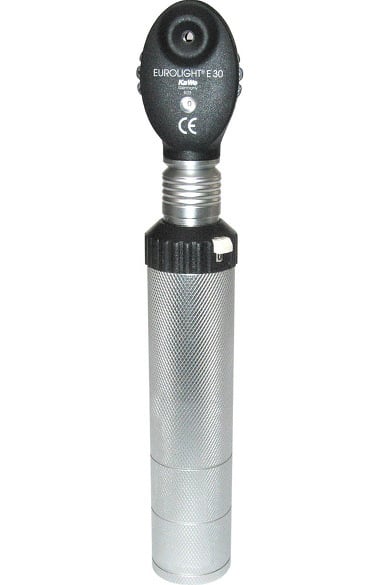 Features correction lens wheel of stages 20 diopters ...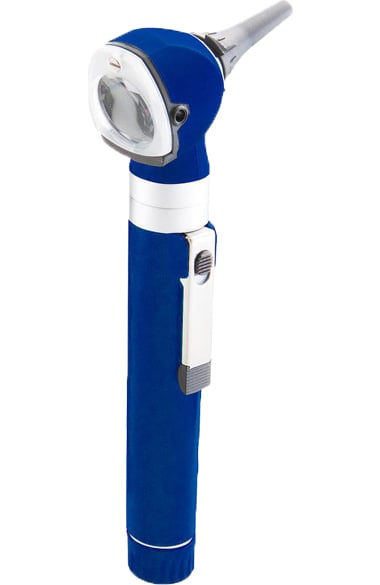 Choose your choice of carrying case to easily ...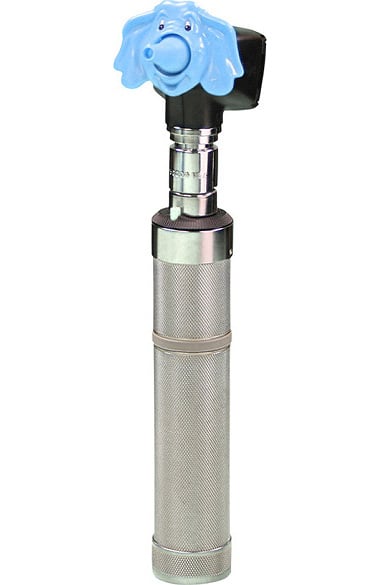 Pedia Pals pediatric medical supplies provide an entertaining ...