Description
Pack of six long-lasting penlights with easy-reference pupil gauge printed on the side.
Pack of six
Long-lasting
Pupil gauge reference on side
Reviews
always needing a quick pen light, these were great priced, and if one goes missing its ok, I've got back ups.
always needing a quick pen light, these were great priced, and if one goes missing its ok, I've got back ups.
Nice and sturdy. More reliable than my battery-operated one.
These Penlights work perfect for anything especially for use in medical exams.
Great product for the price. I purchased them in bulk to give out as gifts to the nurses I work with.
Plenty bright and at a great price. I've given a couple away because they work well and are cheap.
I have been looking for this item for the nurses for so long! They were all thrilled to receive the penlight. The penlights work very well, and the pupil gauge is such a help.
bought these for the staff for Christmas they were quite happy
Very handy and helpful, easy to carry in my pocket, really appreciate the reference pupil measurements on the side since I'm going through ICU training right now.
Great little light! Great Price for the pack!
Small, conveinant, and practical!
the penlight is small enough that i can place it in my scrub pockets and not have to worry about it falling out, breaking apart, or poking. Would highly recommend.
I like these penlights! They are good quality and I love the pupil gauge!
For our nursing graduation, instead of a silly little tea light, I thought it would be cute to have each graduate carry a pen light (decorated with a lovely charm and ribbon), each and every light worked perfectly, order came like lightening, and price was an exceptional value, for our purpose, after the ceremony of course, this became a token gift for all.... Thank you All Heart! Couldn't have been more perfect!
Good, reliable, and cheap!
Great for frequent Nero checks!
Love them, they last for a long time, bright light and the gauge helps to have
Economy Penlight w/ pupil gauge
As described, pack of 6 penlights with pupil gauge on each.
Related Products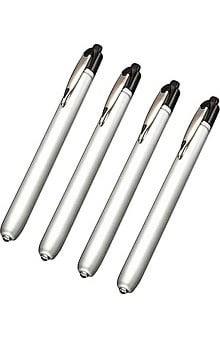 The classic, reusable, medical penlight. Now available in ...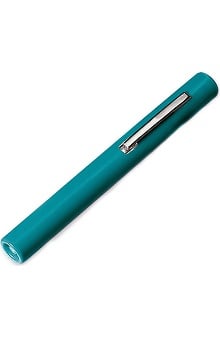 Depressing the pocket clip activates the ADC® Adlite ...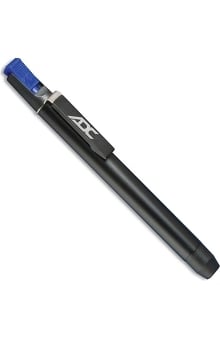 The ADC® Adlite Pro™ Penlight is the top ...