97110-M 3.5V Standard Diagnostic Set with Throat & Nasal Illuminators
| | | |
| --- | --- | --- |
| Quantity | 1 | 2 |
| Unit Price | $646.98 | $644.49 |

The Welch Allyn 97110-M 3.5V Standard Diagnostic Set comes with a 11710 3.5V Standard Ophthalmoscope, 23820 MacroView Otoscope, and 26535 3.5V Nasal Illuminator. A universal rechargeable handle, equipped with an adjustable rheostat control, wall plug, and safety switch, enhances the value and versatility of this set.

11710 3.5V Standard Ophthalmoscope
Halogen light for true tissue color and consistent, long-lasting illumination
28 focusing lenses with a range of -25 to +40 diopters
Apertures: micro, small, large, fixation target, slit, red-free filter
Rubber brow rest prevents scratching of eyeglasses
Traditional flat-top design

23820 MacroView Otoscope
Achieves nearly complete view of tympanic membrane
Tip grip for secure fastening and ejection of ear specula
30% greater magnification than traditional otoscopes
Improved clarity and definition of landmarks
Adjustable focus for variable ear canal length or farsighted eyes
Fiber-optics produce cool light with no reflections, no obstructions

26535 3.5V Nasal Illuminator
Halogen HPX™ illumination for true tissue color
Three-in-one device with detachable head to use as throat illuminator or penlight
Fiber-optics project cool distal light

71000-A universal rechargeable handle with battery converter accessory
Accepts all Welch Allyn 3.5V instrument heads
Chrome-plated brass handle rests comfortably in hand
Adjustable rheostat control
Safety switch prevents accidental battery drainage
Rechargeable by plugging directly into wall outlet
3.5V Nickel-Cadmium Rechargeable Battery included
Set comes in hard case
Description
The Welch Allyn 97110-M 3.5V Standard Diagnostic Set comes with a 11710 3.5V Standard Ophthalmoscope, 23820 MacroView Otoscope, and 26535 3.5V Nasal Illuminator. A universal rechargeable handle, equipped with an adjustable rheostat control, wall plug, and safety switch, enhances the value and versatility of this set.
11710 3.5V Standard Ophthalmoscope
Halogen light for true tissue color and consistent, long-lasting illumination
28 focusing lenses with a range of -25 to +40 diopters
Apertures: micro, small, large, fixation target, slit, red-free filter
Rubber brow rest prevents scratching of eyeglasses
Traditional flat-top design
23820 MacroView Otoscope
Achieves nearly complete view of tympanic membrane
Tip grip for secure fastening and ejection of ear specula
30% greater magnification than traditional otoscopes
Improved clarity and definition of landmarks
Adjustable focus for variable ear canal length or farsighted eyes
Fiber-optics produce cool light with no reflections, no obstructions
26535 3.5V Nasal Illuminator
Halogen HPX™ illumination for true tissue color
Three-in-one device with detachable head to use as throat illuminator or penlight
Fiber-optics project cool distal light
71000-A universal rechargeable handle with battery converter accessory
Accepts all Welch Allyn 3.5V instrument heads
Chrome-plated brass handle rests comfortably in hand
Adjustable rheostat control
Safety switch prevents accidental battery drainage
Rechargeable by plugging directly into wall outlet
3.5V Nickel-Cadmium Rechargeable Battery included
Set comes in hard case
Reviews
Related Products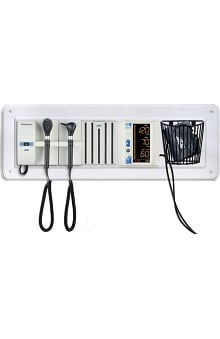 The ADC® Adstation™ 3.5V Modular Diagnostix™ Wall System ...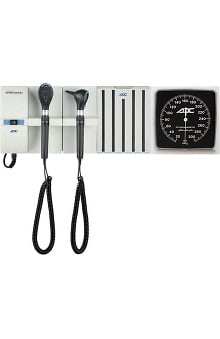 Get ultimate convenience from the ADC® Adstation™ 3.5V ...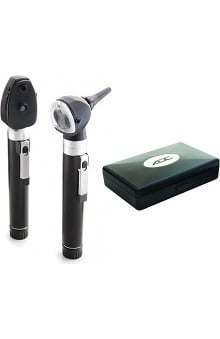 Advanced lighting updates the ADC® Diagnostix™ LED Pocket ...