10 Times Nurses Answered the Call in 2017 Disaster Relief
10 Times Nurses Answered the Call in 2017 Disaster Relief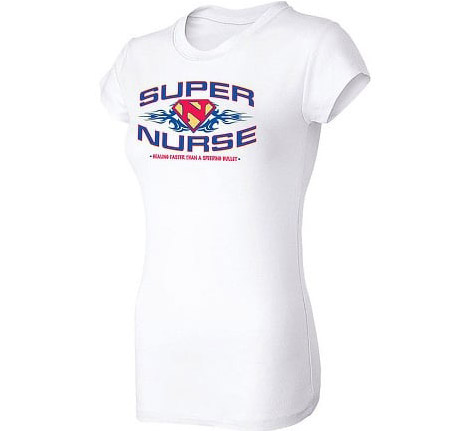 rom the flooded streets of Houston after Hurricane Harvey to collapsed buildings following the Central Mexico earthquake, nurses were there. These heroic caregivers answered the call in times of crisis in record numbers in 2017, making a measurable difference by administering care, comfort and supplies… and even delivering a baby or two in the midst of life-threatening scenarios. All of these responders deserve the designation of Super Nurse! Here are some more ways nurses heeded the call during 2017 disaster relief efforts.
1. They Helped the Vulnerable - Even several weeks after Hurricane Maria, nurses were still on the frontlines comforting the elderly and sick. Many of Puerto Rico's core medical facilities were destroyed in the hurricane's wake, so nurses provided visiting care to sufferers who couldn't leave their homes. In Mexico, makeshift hospitals emerged in damage-laden neighborhoods to provide continued care to kids, the elderly and the sick.
2. They Filled Crucial Care Gaps - After Hurricane Harvey, many medical professionals faced a tough choice: deal with crumbling homes, devastated communities and misplaced family members or go back to work. Luckily, many area workers didn't have to make the choice, since nurses from around the country flew to Houston to cover shifts and give nurses a much-needed break.
3. They Advocated for More - National Nurses United sent more than 50 nurses to Dominica and Puerto Rico as part of a relief effort following Hurricane Maria. But the nurses came home feeling helpless and concerned, leading many to advocate for additional funding and expose the shocking conditions left unaddressed in the hurricane's wake. Even four months later, the union reports that conditions still remain dire.
4. They Comforted after Monsoons - While Hurricane Harvey rocked Texas and Louisiana in the U.S., monsoon season was well under way in Southeast Asia. At least 1,200 people died from monsoon rains in Bangladesh, India and Nepal, and, unsurprisingly, it was local and disaster relief nurses who helped administer care after the fact.
5. They Acted on their Toes - Disaster relief nurses possess a special quality: they know how to think (and act) on their feet. In Puerto Rico after Hurricane Maria, nurses helped transfer those with serious medical conditions to the mainland for better care. In rural Puerto Ricco, the Haitian Response Team built makeshift urgent care centers in regions where no medical care was available.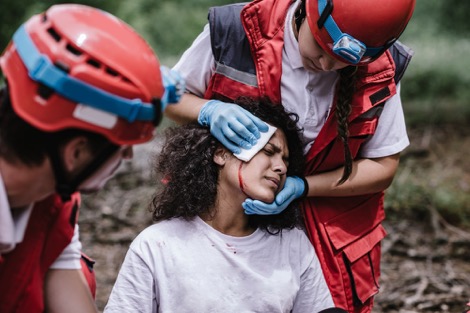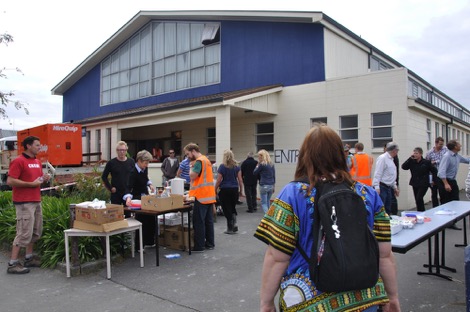 6. They Got Down and Dirty - Not only do nurses administer care, they also work overtime to help bolster the community following tragedy by helping to clean up. In the case of Harvey, nurses returned to work to find water-damaged care facilities, which they helped to remedy.
7. They're Still On the Ground Working - Even several months later, disaster relief nurses and local nurses are still picking up the pieces in Dominica and Puerto Rico. Now, the care has shifted from emergency and injury response to preventative and everyday health, with nurses providing blood pressure checks, blood tests, vaccinations, prescription refills and more.
8. They Brought Supplies -Nurses never show up empty handed, especially after tragedy. In Houston, Dominica and Puerto Rico, response networks brought water, food, medicine and generators. In the islands, major drug and medical supply plants were reduced to rubble, so the the need for basic medical supplies and medications was imminent.
9. They Acted as Primary Caregivers - It's easy to see in times of need that nurses are some of the most essential caregivers along the care continuum. In Puerto Rico, volunteer nurses are still on the frontlines providing essential, routine care in areas where physicians can't reach. Right now, in some remote regions, volunteer nurses from outside countries and within Puerto Rico are acting as primary caregivers, delivering medications and checking up on the sick and elderly.
10. They Sacrificed - The amazing response effort from the American medical community didn't come free; After Maria, American hospitals felt the impact of a serious IV bag shortage. But beyond that, nurses sacrificed their time, their comfort and their own money to respond to nations in need last year. Countless lives were saved due to their selflessness.
We'd like to say thank you to all of those heroes within the nursing community who bravely donned their scrubs in times of need last year! You're our superheroes!