International Travel Nursing: FAQs
If you've dreamed of traveling abroad, but aren't in a place where you can take time off from your nursing job, you can combine both with an international travel nursing assignment. But before you pack up your stethoscope and head for the airport, you need to know what you're getting into. Below, we answer nine of the most frequently asked questions about international travel nursing (please see this related post for a more general discussion of how to become a travel nurse).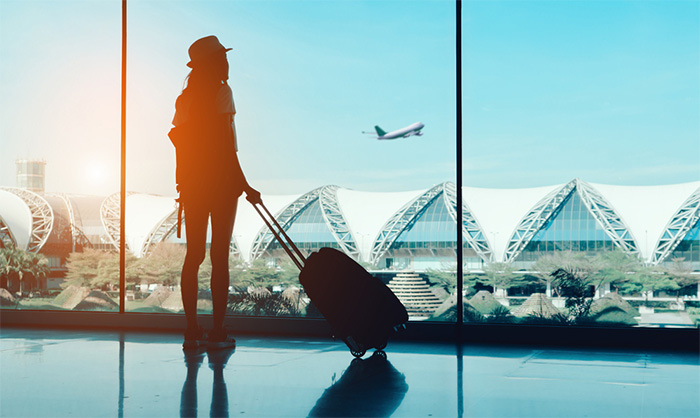 Can travel nurses work internationally?
Yes! While many travel nurses choose to accept domestic assignments within their country of residence, many travel nurses can and do move abroad. However, it takes more time and paperwork in order to work internationally as a nurse, so you will need to start the process well in advance of when you hope to move abroad.
Can you be a travel nurse in Europe?
You can be a travel nurse in many countries and continents all over the world, including Europe. Most international travel nursing positions require at least some familiarity with the language, so if Europe is your continent of choice, you should pick several target countries and begin familiarizing yourself with the language.
Can I be a travel nurse with no experience?
Most positions require at least some experience before you can secure a travel nursing position. The amount of experience you need varies by country and individual job. Browse international travel nursing job posts for the countries where you wish to work to get an idea of how much experience you will need.
Can you study nursing abroad?
If you're an aspiring nurse, you might not want to wait until you graduate and gain a couple of years of experience to go abroad. If that describes you, you may want to consider studying nursing abroad. Some U.S. nursing programs do offer opportunities for summers or semesters abroad. You can also apply to nursing school in foreign countries, though keep in mind that this latter option will mean that you'll get your nursing license in that country.
Will my nursing license transfer to another country?
Most likely not, though additional credentials required varies from country to country. You may simply need to pass a test, or it may be more involved, such as earning a new certification or enrolling in an additional program. You'll also need to secure a passport, a visa, a work permit and any sponsorship that's necessary, and you may also need other documentation such as immunization records. This process can take up to a year to complete, and can be expensive depending on your country of destination, so you'll need to budget time and money accordingly.
How much does a traveling nurse make a year?
International travel nursing salaries vary greatly by country and specialty. When calculating your total compensation, you need to consider not just benefits and salary but also cost of living, taxes and other expenses. For example, some countries might pay a much lower annual salary than the United States, but if the cost of living is also much lower, you might end up saving more money in the process.
Which country pays nurses the most?
Believe it or not, Luxembourg is the country that pays nurses the most. Other high-ranking countries include Australia, Canada, Denmark, Ireland, Italy, Norway, Switzerland and the United States. The Middle East is also known for higher travel nursing salaries
How long do traveling nurses stay in one place?
Most domestic travel nursing assignments last between eight and 26 weeks, but international travel nursing assignments are much longer. Many travel nurses commit to at least a year in places like Australia and Europe, and two years in the Middle East. Travel nursing abroad is a big commitment and should not be taken lightly.
What is an average housing stipend for a travel nurse?
Again, this varies a lot from country to country and agency to agency. Most agencies will provide international travel nurses with furnished housing for the length of the contract, as well as stipends for meals and sometimes travel as well. However, the only way to know for sure is to ask the agency that will be placing you
Becoming an international travel nurse is more difficult than–say–figuring out how to use a gait belt, but for nurses full of wanderlust, it can be an unforgettable experience. Do your research and plan ahead if you hope to become an international travel nurse.