What Does A Physician Assistant Do?
While the name assistant may imply otherwise, physician assistants actually have a great deal of autonomy. They can perform a wide range of healthcare duties, including diagnosing patients and prescribing medication. If you're contemplating a career as a physician assistant, we've answered the most common FAQs below, including what a physician assistant does and how to become a PA. You'll be putting on your cotton scrubs for your first day on the job before you know it.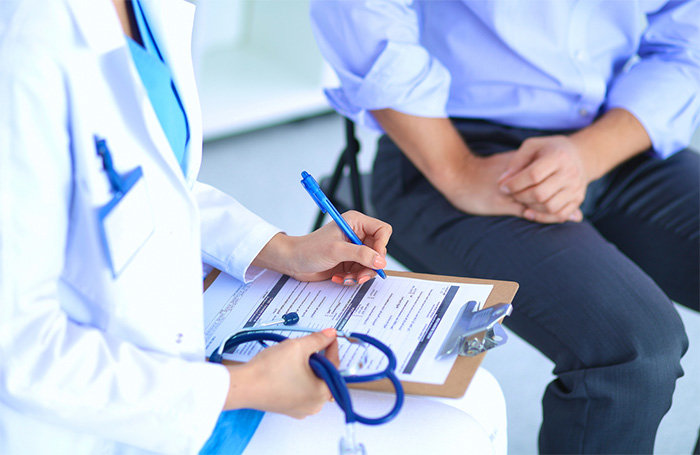 What does a physician assistant do?
Physician assistants (PAs) usually work on teams with physicians or surgeons. In certain areas, especially rural ones, physician assistants may actually serve as the primary care provider while the physician visits only one or two days a week. Some typical physician assistant duties include:
Taking or reviewing patients' medical histories
Examining and diagnosing injuries or illnesses
Ordering and interpreting diagnostic tests
Providing treatment
Educating patients and their families
Prescribing medication
Researching the latest treatments
Physician assistants work in all areas of medicine and their exact duties vary depending on their specialty. For example, a PA working in surgery will perform different tasks than a PA working in psychiatry.
Where do physician assistants work?
Physician assistants can work in many environments. A little more than half of them (55%) work in physician's offices, many of them private practices. Another significant amount of PAs (26%) work in hospitals. The rest of them work in a variety of outpatient care centers and educational services. Like many other healthcare workers, physician assistants may work longer than 40 hours a week. The work is also physically demanding and requires a lot of standing and walking as they make their rounds and evaluate patients (your slip-resistant shoes are going to get a lot of mileage).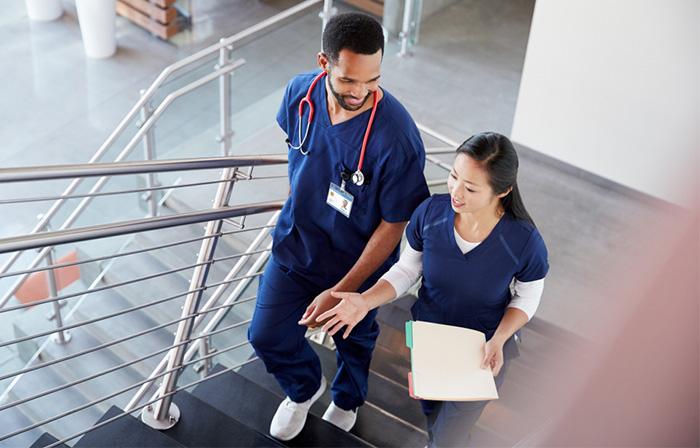 How to become a physician assistant?
Before enrolling in a physician assistant program, you'll need to earn at least an associate's degree and more likely a bachelor's degree with a science-related concentration. The admissions committee will also look for some existing clinical experience to make sure that you're committed to this career path. During the physician assistant program, you'll take classes and labs in subjects such as pathology, human anatomy, physiology, clinical medicine, pharmacology, physical diagnosis, and medical ethics. You'll also likely complete clinical rotations under the supervision of a physician. After graduating, you must study for and pass the Physician Assistant National Certifying Examination (PANCE) to officially begin your work as a PA.
How long does it take to become a physician assistant?
Most physician assistant training programs take 2-3 years to complete, which is about the length of a typical master's program. During the program, you'll complete your coursework and clinical rotations. Most physician assistant programs require applicants to have finished a bachelor's degree, which takes four years to complete. There are also a few programs that only require an associate's degree, though these are less common. In total, you're looking at between 4-6 years of schooling if you haven't already completed the educational prerequisites.
How much money does a physician assistant make?
Don't let the name "assistant" fool you: Physician assistants make some serious cash. In 2018, the median salary for physician assistants was $108,610 per year ($52.22 per hour). While this isn't as much as full-fledged physicians (who can make upwards of $200,000 a year), it's still a substantial amount of money. These numbers are especially significant compared to the median annual salary of $38,640 for all American workers. Physician assistants also don't have to complete as much school as physicians, so they have significantly less debt to pay off. The top-paying states for physician assistants are Connecticut, Washington, New Jersey, Alaska, and California.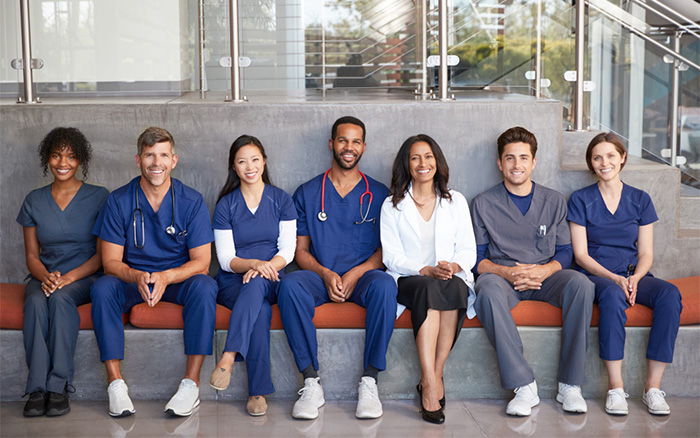 What is the job outlook for physician assistants?
The job outlook for almost all healthcare professions is pretty good, and physician assistants are no exception. With an aging population and a current shortage in healthcare workers, the U.S. will need more providers of all kinds, including physician assistants. Between 2018 and 2028, jobs for physician assistants are estimated to increase by 31%. This should result in an additional 37,000 PA jobs being created, so grab your stretch scrubs, the healthcare system needs you.
A physician assistant is a stable, lucrative career for anyone who wants to work in the medical field but doesn't want to commit the time or the money necessary for med school. We hope this guide answered your questions about how to become a physician assistant.