How to Enhance the Patient Experience in Healthcare
Good patient outcomes are supposed to be the focus in healthcare—but with all the bureaucracy, it's easy to lose sight of this all-important goal. If you'd like to improve the patient experience in your practice or unit, that's a great idea, but you need a plan to help you get there. Here are 15 steps to help you improve the patient experience in healthcare: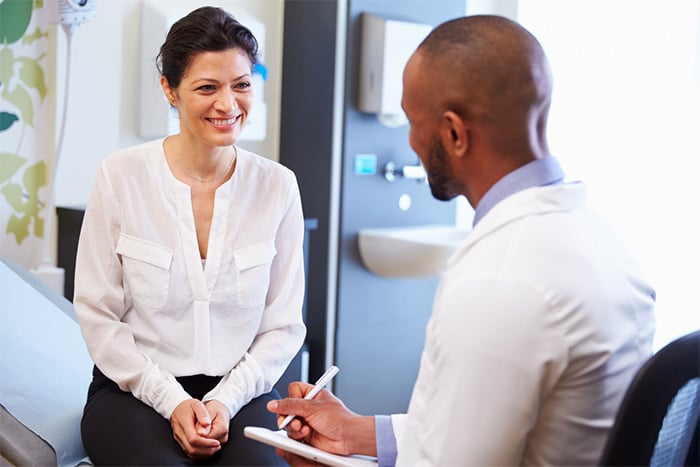 Solicit feedback from patients.
The first step in improving patient experience and engagement is knowing what the patients' current experience is like and what their impressions of it are. Put together a survey and send it out to your patients so you can aggregate their responses and look for trends. If only one person mentions something, it might not be an issue, but if 10 people all say the same thing, you should definitely look into it. Make sure the survey is anonymous and doesn't violate patients' privacy. It should be long enough that you get actionable feedback, but short enough that your patients will actually complete it.
Ask your staff for suggestions.
Besides your patients, your staff will likely have suggestions not only for things you can improve, but also how you can address concerns that patients expressed in the survey. For instance, in the survey, patients might have identified that your post-appointment communication could use some work, but they might not be able to offer practical pointers for exactly how you can improve it. However, your staff will be able to help you come up with feasible solutions that are actually able to be implemented in your practice. Make sure to listen to your staff. If they're reluctant to speak out, you might have to put some kind of anonymous feedback system in place, or maybe a cool prize drawing like a Bluetooth stethoscope.
Look at the data.
If your practice collects data on appointments and other variables, take a look at it to see if there are any opportunities for improvements that you can make. Chances are that you will be able to identify some areas where you can get better, and the data might offer some surprises. For example, your wait times might not seem that long to you, but the numbers might tell a different story. You should also consult the data to see what's working, not only what's not. Identify some things that are doing well and hold those up as examples of what you'd like to achieve in other areas of your practice.
Get everyone on board.
When it comes to improving the patient experience in healthcare, it's tempting to focus on the healthcare providers: the doctors, nurses and other staff who directly provide care. However, everyone on staff contributes to the patient experience, from the front desk assistant who answers the phones to the janitor who cleans the floors after hours. You need to make sure that your entire staff understands the importance of improving patient experience and engagement and that they play an integral role in making that experience a positive one, even if they don't directly provide healthcare to patients. If your whole team isn't on board, you're not going to be able to create the best experience possible for your patients.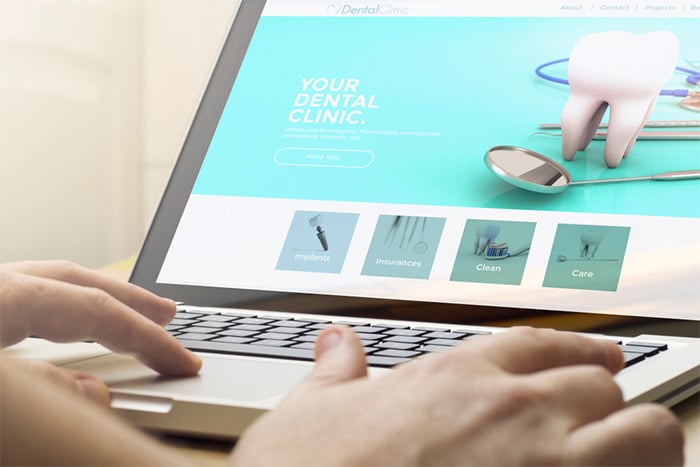 Start with the very first touchpoint.
The patient experience begins before they walk into your office, and before they even decide to schedule an appointment with you. That's right! The patient experience begins with your website, which is likely to be their first stop before deciding to call your office and schedule an initial appointment. Make sure that your website is easy to find via search and simple to navigate. Your contact information should be prominently displayed, as should your specialties and your practitioners. The website should also be aesthetically pleasing, with nice images and an appealing color palette. A bad website design might make a patient decide to go with another practice over yours, so you need to make a good impression right out of the gate.
Make things more convenient.
Speaking of your website, giving your patients access to an online communications portal can make it much easier to stay in contact with them and to schedule appointments. In addition to using an online scheduler, these online portals let you message patients, refill prescriptions, share photos of health concerns and more. They are especially helpful for patients with hearing impairments who may struggle to communicate via phone. Even patients who aren't hearing-impaired are looking for more ways to communicate virtually with their doctors in the age of coronavirus, especially if it can prevent the need to come into the office for a physical appointment.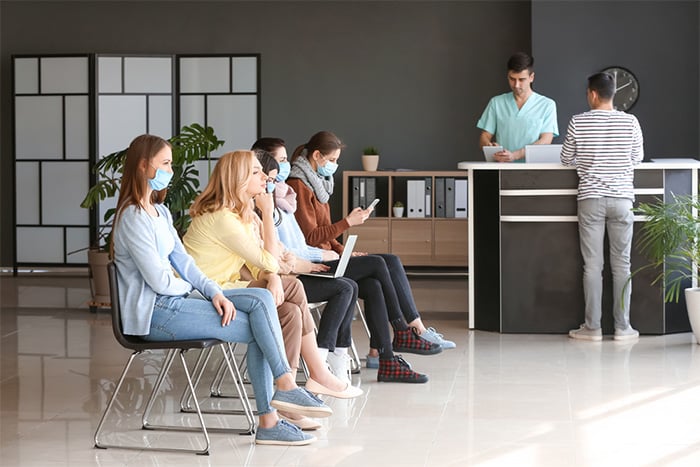 Work on your wait times.
Longer wait times mean lower patient satisfaction, and lower confidence in your competence as healthcare providers. To patients, a long wait time says that you don't know how to manage your appointments and that you don't value their own time, which is obviously a turnoff for patients. Improving wait times can't be done overnight, and may require an investment in hiring new staff to ease the workload or instituting a new scheduling system to help prevent overbooking. However, these changes will pay off in the long run and your patients are sure to appreciate spending less of their time at the doctor's office.
Keep the environment clean.
Sanitizing the practice was important even in the best of times, and in the time of coronavirus, it's more critical than ever. Patients don't want to go to a doctor's office that's covered with spills or dust and grime, so put cleaning protocols in place and make sure that your staff follows them. You might also want to consider investing in clinical supplies such as protective wear and disposable stethoscopes. You should obviously focus on sanitizing and cleaning up potential contaminants, but you should also put away clutter and generally keep the office looking tidy, especially waiting rooms and exam rooms where patients frequent. Now that you've got that beautiful website in place, your office should look just as nice in person.
Improve your bedside manner.
You can have the shortest wait times and cleanest facilities in the city, but if you're brusque or outright rude to your patients, many of them are going to seek care elsewhere. Many people in a healthcare setting, both patients and providers, are stressed and pressed for time, so making a little extra effort to be polite—or even warm and kind—can go a long way towards creating a positive patient experience. If you or one of your staff members got some feedback on a less than desirable bedside manner, make it a goal to listen more and offer more empathy to patients. A little can go a long way, and small changes–like making eye contact–can make a difference in how patients perceive their provider interactions.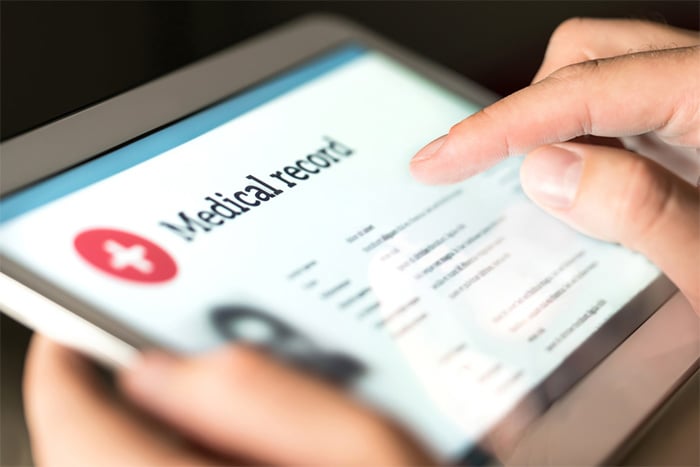 Make digital records available.
The 1980s called and wants its fax machines back. If you haven't already implemented an electronic health record (EHR) system, then you definitely should–not only for your own sake, but also for your patients. Not all patients have a fax machine, or even a printer, so you need to be able to send them files safely and securely either via email or a dedicated online messaging system. You should also set up a workflow so that if patients request a file—for example, an immunization record—you know whose responsibility it is to send that file over and how quickly they should do it.
Don't forget family members.
Focusing on the patient experience in healthcare is important, but there's another population whose experience also matters: family members. Many family members go through a patient's healthcare journey with them, especially if the patients are children, elderly or struggling with a serious condition like cancer. They're at every appointment, and may actually be the one to interface with your office on behalf of the patient by sending messages and scheduling appointments. When thinking about how you can improve the patient experience, don't forget the family members as you brainstorm ideas. After all, if you make the experience better for them, then you also make it better for the patient.
Stay in contact with patients.
The patient experience doesn't end when they walk out of the office. You'll likely need to follow up with them and possibly schedule some more visits as well, or order some lab tests. If you say you're going to follow up, do so in a timely manner. Don't leave patients hanging, especially if they're waiting on test results. Call or message them as soon as possible. Even if you don't need to see patients again until their next annual checkup, sending them friendly (not annoying) reminders to schedule a new appointment will show them that they haven't slipped through the cracks in the meantime.
Improve your cultural competence.
Culturally competent providers know how to treat patients with different social, cultural and linguistic needs who come from different backgrounds than them. Health doesn't occur in a vacuum, and many patients' conditions may be influenced by their racial, economic or religious background. Different healthcare outcomes also vary by populations and demographics. To successfully treat patients, healthcare providers must understand the greater cultural context they are coming from and interpret how their treatment options play into that. Lack of cultural competence can lower patient satisfaction and also discourages patients from seeking care in the first place because they don't feel like their provider can meet their needs.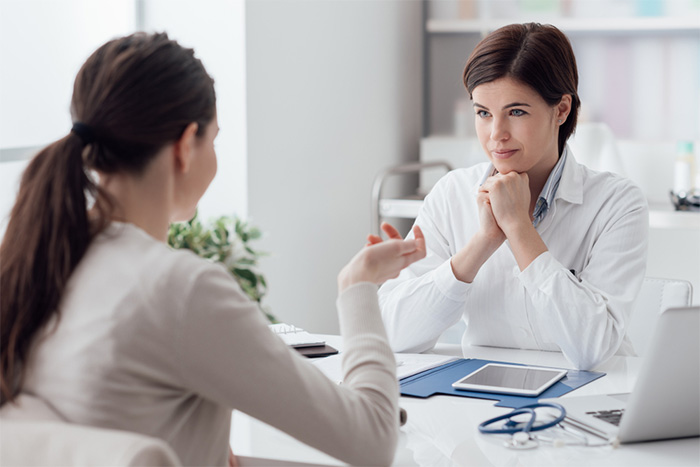 Think about patient engagement, too.
Patient engagement is related to, though different from, the patient experience. Patient engagement is about getting the patient involved as an active participant in their own healthcare journey. This does include the basics, like scheduling appointments and choosing treatment, but it's far more than that. You want them not just to be a decision maker, but to actively participate in improving their health and take ownership for the outcomes that they can. Engaged patients are motivated to go to the doctors proactively and seek treatment for conditions before they escalate, leading to better patient outcomes and experiences in the long run.
Continue improving.
Your quest to improve the patient experience doesn't end when you implement your plan. You need to periodically check in to make sure that you're actually making things better and to adjust as needed. You should plan to send some follow-up surveys to get data on how the changes are working (or not working) and continue to refine based on the feedback you get. Improving the patient experience in healthcare is a continual journey, not a destination, and you have to keep working at it to get optimal results.
If you want your patients to look forward to seeing a medical professional in cotton scrubs, you need to work on improving the patient experience. Follow these 15 steps to make the patient experience better in your practice or unit.