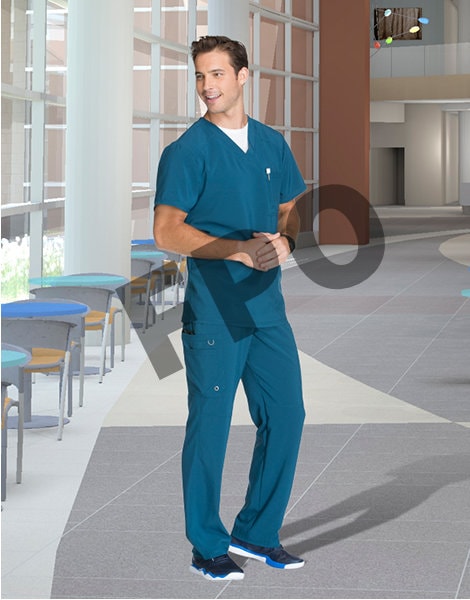 Your New Color Code
Just because your scrubs are color-coded doesn't mean the rest of your outfit has to be basic. In fact, coordinating accessories to bring out a contrast color not only adds personality to your uniform, but also gives you an even more professional, put-together look. There may be a fun color already present on your everyday shoes, watch, or badge reel that you can easily play-up.
Blockquote text.
This comfortable Cherokee sneaker already has shades of uniform royal blue with a hint of lime. Highlight more of this eye-popping color with an antimicrobial ankle sock. It may not seem like much, but when you're walking, bending, and moving all day, your socks are bound to be seen. The finishing touch is a bold lime stethoscope watch that is conveniently hands-free.
These small pops of color show your personality and allow you to stand-out from the rest of the royal blue pack while still staying within uniform guidelines.