Medical School Graduation Gifts that Suit Your Grad's Personality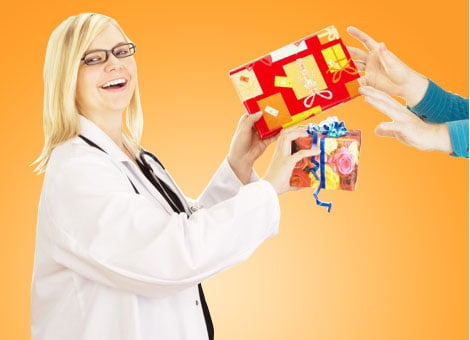 There are few life milestones as meaningful and rewarding as a graduation. For medical school graduates, the day represents the culmination of many years of dedicated hard work and stress, while also signifying the beginning of the next phase of a long professional journey. It's never a bad idea to memorialize the occasion with a gift for your favorite med school grad, especially one that he or she will keep long after they put away their cap and gown!
You know your graduate best, but to make the search even easier, we've put together a starter list of gifts that will reward your graduate while also providing them with something practical they can take into this brand-new career. There are plenty of gifts that can be thoughtful, fun, and useful at the same time, regardless of whether you're shopping for a student who's pragmatic, curious, or hard to please. Here are some of our best ideas.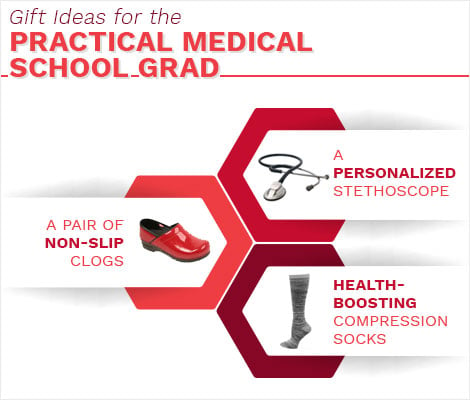 Graduation Gifts for the Practical Medical School Grad
It can be daunting to pick out a gift for the ultra-practical medical school graduate. Get a gift that's too boring and you run the risk of disappointment. On the other hand, a gift that's too flashy might lie around and collect dust for years to come. Practical medical students will love something that makes their work easier and more comfortable, like the gifts that we've assembled for you here.
A Personalized Stethoscope: Thoughtful and practical, a high-quality engraved stethoscope will warm your graduate's heart. Even if your soon-to-be grad already has a stethoscope, he or she will appreciate an engraved one before embarking on their residency phase.
Pair of Non-Slip Clogs: Even if your practical medical student already has a few pairs of comfy clogs, he or she will need at least one pair per year to keep feet happy and pain-free. Unlike athletic shoes, clogs are made for all-day wear. A medical resident may spend eight to 12 hours per day on their feet, so excellent footwear is a must. In addition, good clogs provide a bit of toe protection in the event of falling heavy objects, chemicals, or other fluids.
Health-Boosting Compression Socks: Residency is a really tough time for many medical school graduates. Compression socks are an easy way for your graduate to take care of the feet and legs without any extra effort. A few pairs of comfortable compression socks will help stave off leg and foot pain before it starts.
If you give one of these thoughtful gifts, your pragmatic graduate will keep thanking you well into the tough years of residency.
Graduation Gifts for the Inquisitive Medical Student
Not all medical school graduation gifts need to be practical. Whether your graduate needs some eye-catching wall décor or something to stimulate the mind while working overnights, these gift ideas will hit the mark!
A Hippocratic Oath Reminder: Remind your grad of their Hippocratic Oath with a special themed gift. Many recent medical school graduates will be moving to a new city, so a unique wall hanging featuring these special words will help them feel right at home and add a touch of nerdy personality to their new residence.
An Anatomy Coloring Book: Detailed coloring books are a great way to keep your grad's anatomical knowledge sharp. Your graduate will be able to de-stress while continuing to hone anatomical knowledge — perfect after long shifts or during breaks. They'll love kinesthetic learning and color-coded study at its finest, and they'll reap the relaxing effects of making art.
A Genetic Test: What recent medical school student wouldn't be interested in her own genetics? A variety of tests reveal genetic ancestry. For an additional fee, many services will explore genetic health risks, wellness, carrier status and traits for a variety of genetic markers. For the extra-inquisitive grad, consider pairing this with a full genetic analysis from a third-party service. These companies will help your graduate optimize fitness, focus, and learning based on genetic tests provided by the ancestry services.
While your graduate may not need these gifts to succeed in medical school, they'll help with decompression and fun during their limited free time. These gifts will remind your graduate every day that you care about their well-being with thoughtful and educational gifts.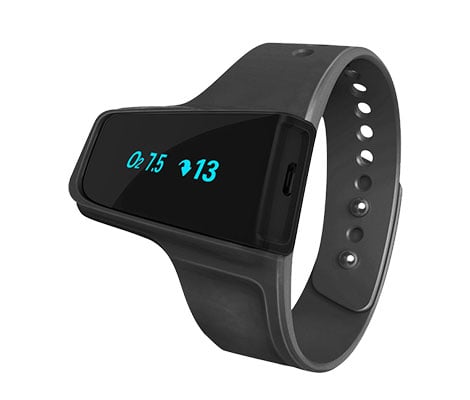 Graduation Gifts for the Over-Achieving Medical Student
Medical school and residency are extremely important for a young doctor's success. Residency can be brutally grinding, with even the most over-achieving residents ending up chronically stressed without enough sleep. Unfortunately, medical professionals have to function at full focus even when they're sleep-deprived, over-worked, and plain-old stressed out. Here are some great ways to help them rest and recoup for the best performance on the job.
Sunrise Alarm Clock: No matter how exhausted you are, a sunrise alarm clock will help you rise and shine with gentle light. These high-tech alarms slowly light a room with soft light, mimicking the rising sun. Ideal for ultra-early wakeups, many of these clocks also has a variety of soft musical alarms, gentle forest sounds, or the option to connect to a phone for favorite songs. Gentle light eases you slowly out of sleep, and can be paired with a traditional alarm as a backup just in case.
Blood: Soak first in cold water, then use a steady stream of cold water to flush any particles from the fabric. Avoid hot water, which will set the stain. Next, rub in a heavy-duty detergent and let sit for five to 10 minutes before washing.
Blackout Curtains: Since residency often entails intense sleep deprivation, it's important for your medical school graduate to catch some shut-eye whenever they have the opportunity. Blackout curtains will help keep the bedroom dark, helping them get the best sleep possible even during the day, ensuring that they arrive back at work feeling refreshed and energized.
BodiMetrics Sleep and Fitness Monitor: As a newly-minted medical school graduate, any doctor-to-be should finally have a decent watch. Checking your smartphone for time is not how you make a great first impression on the job! While there are thousands of great watches out there, we love the sleek design of BodiMetrics Sleep and Fitness Monitor. This wearable will track steps, sleep, and heartrate to help your medical school graduate stay healthy while in residency.
Some medical school graduates are hardcore "Type A" personalities — that's what got them this far already. These gifts will support their focus while also helping them get the most out of their downtime. Show your graduate that you support their ambition and want to help them care for themselves all in one thoughtful gift.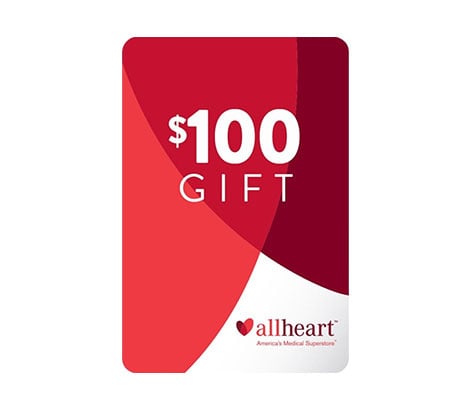 Graduation Gifts for the Hard-to-Please Graduate
Still stumped? Some people are just plain hard to shop for. Whether it's because your loved one already has it all or is endlessly picky, you still can make their big day better with a great gift. It's hard to go wrong with a gift card or some pampering. Here are a few of our top picks:
Spa Package: Find a local spa that offers all-inclusive packages. Both male and female grads will appreciate some well-deserved pampering for their hands, feet, skin, and muscles. Even the pickiest graduate will love taking a few hours to really take care of their body.
allheart Gift Card: Give the gift of handpicked scrubs, stethoscopes, lab coats, shoes, and more. You know that your doc-to-be will need a few sets of comfy, practical scrubs, but buying clothes for another person is always tough. You can let them pick out their own pieces with a gift card for scrubs and other medical gear
A Weekend Getaway: There's a good chance that your grad will have a little bit of time off in-between graduation and residency, so sending them off on a weekend jaunt somewhere relaxing — and somewhere far, far away from the library ¬— will definitely be appreciated.
Some Weekend Entertainment: There's no better way to decompress after a particularly stressful or demanding day at work than with a good drama or comedy. Surprise any recent grad with a subscription to a streaming service or premium cable channels to help them rest after each shift.
Professional Framing Services: They've got a shiny new diploma with nowhere to go! Make sure they take perfect care of their special certificates with a gift certificate to a professional framing shop.
Chipping in as a family for these gifts can be really helpful. While you don't necessarily have to break the bank to wow a hard-to-please graduate, pooling the family's resources for one big gift may make the difference to really impress your graduate. A single present that would be out of reach for a broke medical student might be more appreciated than several smaller gifts.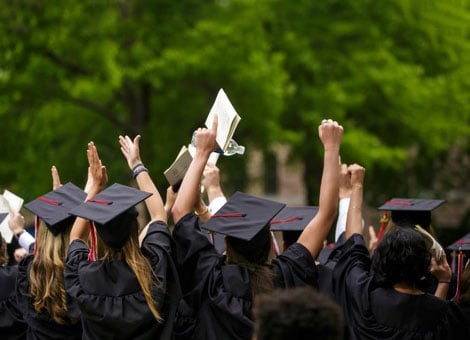 The All-Inclusive Med School Grad Gift Basket
Looking for something that will blow away any recent grad? You can easily mix and match several of these gifts to create a one-of-a-kind med school graduation basket that covers all of your bases. Add some small favorites, like candy, some comfy shoe insoles and his or her favorite snacks to encourage your recipient to take some time to relax. We also love the idea of stuffing your medical-themed gift basket with fun, affordable gifts from our selection of medical pins and jewelry or keychains and badge holders.
Nailing the Perfect Graduation Gift
Every medical school graduate is an individual, but most med school graduates are inquisitive, over-achieving, and practical — these traits come with the field. So taking a little bit of time to choose gifts based on their personality can really go a long way. The key is to put yourself in their shoes and think hard about what will make their journey more enjoyable, comfortable, and fun.