Medical School Graduation Gifts that Suit Your Grad's Personality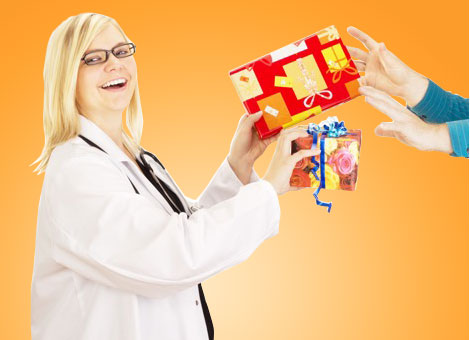 There are few life milestones as meaningful and rewarding as a graduation. For medical school graduates, the day represents the culmination of many years of dedicated hard work and stress, while also signifying the beginning of the next phase of a long professional journey. It's never a bad idea to memorialize the occasion with a gift for your favorite med school grad, especially one that he or she will keep long after they put away their cap and gown!
You know your graduate best, but to make the search even easier, we've put together a starter list of gifts that will reward your graduate while also providing them with something practical they can take into this brand-new career. There are plenty of gifts that can be thoughtful, fun, and useful at the same time, regardless of whether you're shopping for a student who's pragmatic, curious, or hard to please. Here are some of our best ideas.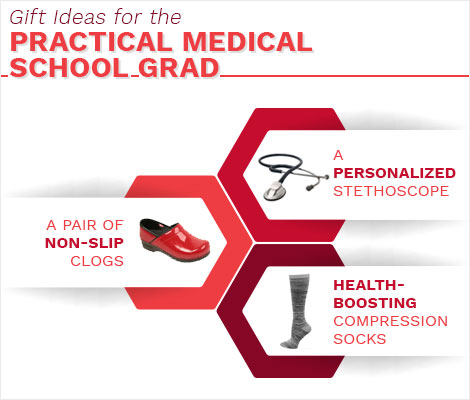 Graduation Gifts for the Practical Medical School Grad
It can be daunting to pick out a gift for the ultra-practical medical school graduate. Get a gift that's too boring and you run the risk of disappointment. On the other hand, a gift that's too flashy might lie around and collect dust for years to come. Practical medical students will love something that makes their work easier and more comfortable, like the gifts that we've assembled for you here.
A Personalized Stethoscope: Thoughtful and practical, a high-quality engraved stethoscope will warm your graduate's heart. Even if your soon-to-be grad already has a stethoscope, he or she will appreciate an engraved one before embarking on their residency phase.
A Pair of Non-Slip Clogs: Even if your practical medical student already has a few pairs of comfy clogs, he or she will need at least one pair per year to keep feet happy and pain-free. Unlike athletic shoes, clogs are made for all-day wear. A medical resident may spend eight to 12 hours per day on their feet, so excellent footwear is a must. In addition, good clogs provide a bit of toe protection in the event of falling heavy objects, chemicals, or other fluids.
Health-Boosting Compression Socks: Residency is a really tough time for many medical school graduates. Compression socks are an easy way for your graduate to take care of the feet and legs without any extra effort. A few pairs of comfortable compression socks will help stave off leg and foot pain before it starts.
If you give one of these thoughtful gifts, your pragmatic graduate will keep thanking you well into the tough years of residency.
Graduation Gifts for the Inquisitive Medical Student

Back To Top