Stethoscope Personalization
Engraving is a great way to protect your investment and make your stethoscope one-of-a-kind! No-Delay Engraving starting at $14.98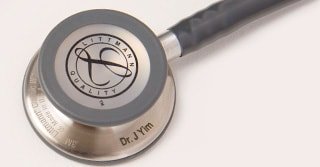 Head Engraving
Engrave models from top brands like 3M Littmann, MDF, and Welch Allyn with your name or a special message.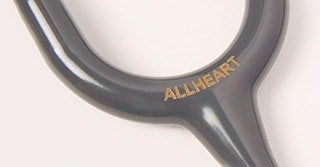 Tube Engraving
Available exclusively on most 3M Littmann stethoscope models, laser tube engraving won't wear off.
Block Style




Museo




Expo




Grand View




Curve Pro




Block Style (Caps Only)


You can personalize apparel too.