The Ultimate Guide to Nursing Career Paths
If you've dreamed of becoming a nurse, then you might not have thought much about what comes after earning your RN license. However, there is so much more to a nursing career path than simply becoming an RN, and you need to know your options so you can carefully plot out the trajectory that you want for yourself. In this guide, we'll walk you through the five main entry points for a nursing career. Then, we'll delve into different ways to advance your nursing career path through management experience, further education and advanced specialties.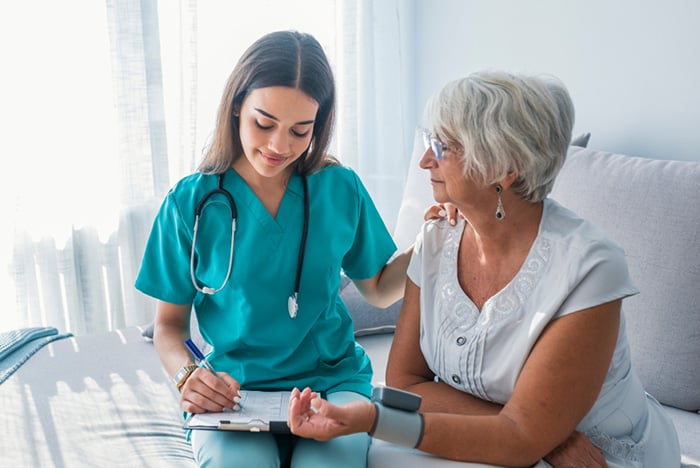 Entering the Nursing Field
There are many different ways to get an entry-level job in the nursing field. They all require some type of training, but the type and length of training varies a lot depending on what type of program you attend. The most common entry points for the nursing field are:
Certified Nursing Assistant (CNA): 4-12 weeks long
Licensed Practical Nurse (LPN), sometimes called Licensed Vocational Nurse (LVN): 12-18 months long
Associate Degree in Nursing (ADN): 2 years long
Bachelor of Science in Nursing (BSN): 4 years long
Master of Science in Nursing (MSN): 2 years long (post-graduate)
Each of these programs prepares you for different types of nursing roles. For instance, becoming a CNA is the fastest way to enter the healthcare field, but a CNA program does not qualify graduates for registered nursing (RN) positions. Most CNAs later go back to school to earn one of the other degrees listed here so they can take on more lucrative nursing positions with more responsibility. Generally speaking, the longer the program, the more qualified graduates are and the more advanced positions they can apply to. Many employers are now requiring a minimum of a BSN degree for staff nurse positions.
You can earn any of these degrees without attending a prior program except for the Master of Science in Nursing. Masters programs require that you have already earned a degree (usually a bachelor's degree) before applying. However, some MSN programs do admit students who earned a bachelor's degree in a field other than nursing and then later decided that they wanted to switch careers. Other MSN programs are geared towards nurses who are already practicing but want to further specialize in a field such as pediatric nursing. If you want to eventually get an MSN, look out for these differences as you research programs.
Choosing a Nursing Degree
There are many different factors to consider as you determine which starting point is best for the nursing career you want to have. Think about where you want your nursing career to go and how quickly you want to get there. Knowing what nursing role you want to ultimately secure can help guide your educational decision early on. You also need to consider your financial situation, determine how much student debt you can take on and figure out if you need to keep working while you study. All of these factors will influence which nursing program you choose to be your entry point into the field.
You will also need to decide if you want a full-time, part-time or accelerated program. Accelerated programs are most appropriate for those who have already been working as nurses and thus have practical experience, as the program often achieves the accelerated timeline by cutting practicum components. Full-time programs are completed faster than part-time programs, but the more demanding schedule may impact your ability to work or take care of your family. Part-time schedules are more accommodating but also take longer to complete, which could result in higher tuition bills. If you're already working as a nurse, many programs offer credit for prior experience, so you might be able to use that to reduce some of the credits you have to take.
Keep in mind that you might earn multiple degrees throughout your nursing career path. You might enter the field initially through an LPN program, later go back to school to earn your BSN and finally get an MSN in order to specialize further. It's all about you and what works best for the career you want to have.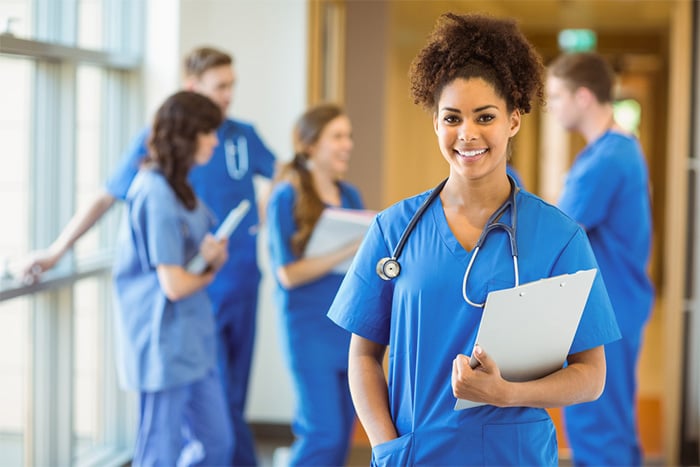 Earning Your License
After you complete your nursing program, you're not quite ready to practice yet. You still need to pass your licensing exam before you can start working. In most cases, this will require taking and passing the National Council Licensure Examination (NCLEX), which is the licensing exam for registered nurses. Because licenses are issued by state, you should check with your state nursing board to confirm all the requirements. Some nurses also voluntarily choose to pursue additional certifications in specialty areas in order to show their expertise in a particular subject and increase their employment opportunities. Learn more about how to become an RN here.
Gaining Nurse Management Experience
You've completed your nursing program, earned your license and begun working as a nurse. What's the next step in your nursing career path? Most nurses start out as staff nurses (sometimes called bedside nurses) and then eventually work their way up into some type of management role. The next step up is to become a charge nurse, aka a shift manager. Charge nurses manage a shift of staff nurses and take care of administrative tasks, such as creating the staff schedule and covering call-ins. Charge nurses are often RNs, though sometimes they may be LPNs. They report to the nurse manager or supervisor, which is the next step up in a nursing career path.
Nurse managers oversee an entire unit of nurses, and as they gain more responsibility, they may actually come to manage more than one unit. They hire and fire nurses, coordinate schedules, manage the operating budget and collaborate with physicians and other members of the patient care team. In many cases, an MSN degree is either recommended or required for nurse managers. They report to the director of nursing.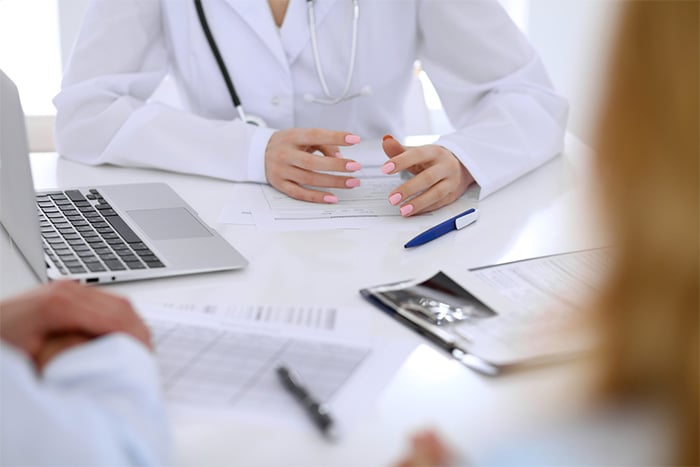 Nurses looking to get more into the administrative side of things may eventually choose to become a director of nursing, sometimes called a director of nursing services (DONS) or a director of patient care services (DOPCS). Directors oversee an entire department, such pediatrics or oncology, and have at least a master's degree as well as extensive clinical experience in that specialty. They report to the chief nursing officer.
Chief nursing officers (CNOs), sometimes also called chief nursing executives (CNEs), are the highest level nursing positions possible. They are part of the C-suite of hospital executives and report directly to the CEO. Because they are responsible for strategic decisions that affect the entire organization, CNOs must have a master's degree or greater, as well as many years of experience in both nursing and administration.
Choosing a Nursing Speciality
Getting into management isn't the only way to advance your nursing career path. Many nurses choose to pursue a specialty in order to gain more experience and take their careers to the next level. There are dozens and dozens of nursing specialties available in fields ranging from burn care to geriatrics. Some specialties command higher salaries and offer more career opportunities than others, so if that's the case for you, then prioritize that accordingly as you consider which specialty you want to pursue.
You should also consider your personality and what you want out of your career, as well as what environments you want to work in. Some specialties are more high touch than others, while others will take you away from the patient bedside. There's no right or wrong answer. It's all about what you want out of your nursing career. Network with other nurses in your potential specialties to learn more about them and see if they would be a good fit. Ask to shadow them if you can, and otherwise seek out opportunities to learn more about that specialty. You might also need to pursue some more education (more on that in the following sections).
Continuing Your Nursing Education
Regardless of what nursing career path you decide to pursue, you will have to complete some kind of continuing education every few years in order to keep your license and certifications current; otherwise, they will expire and then you won't be able to practice. Each state has different requirements for how many hours you must complete and when, so check with your state nursing board to make sure that you stay in good standing. Some states may require you to take certain courses or specify that other courses do not count towards your CE requirements.
Continuing education for nurses is a great way to build your skills in particular areas or specialties without having to return to school to earn a new degree. If you're looking to advance your nursing career, strategically using CE courses can help you get to where you want to go. Whatever courses you choose, make sure that they are properly accredited and keep track of your documentation so you can get credit for them.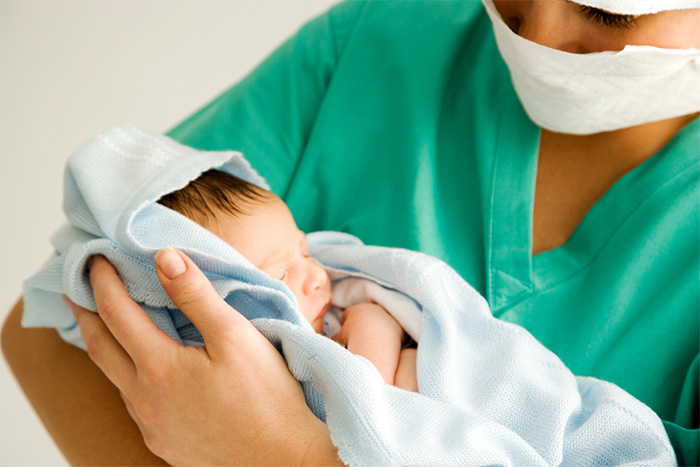 Becoming an APRN
In some cases, you might actually want to go back to school to take the next step in your nursing career path. Some nurses choose to do this in order to become an APRN, which stands for advanced practice registered nurse. (You might also see the term "advanced practice nurse" (APN) used.) APRNs fall into four main categories:
Certified nurse practitioners
Certified nurse midwives
Certified nurse anesthetists
Clinical nurse specialists
To become an APRN, you must already be an RN and have clinical experience. You can become an RN by earning one of three degrees: Master of Science in Nursing (MSN), Doctor of Nursing Practice (DNP), or a PhD in Nursing. Once you graduate from the program, you will have to pass a national certification exam in order to get your APRN license.

Duties vary according to which of the four tracks you pursue, but all four positions are similar in that they have the widest scope of practice out of all nursing positions. Certain states even let APRNs diagnose conditions and prescribe medications, very similar to doctors. Becoming an APRN is a good choice if you want to advance in your nursing career while still staying close to patient care. Other nurse management positions often require you to step back from day-to-day patient duties in order to take on more of the administrative work. If you'd prefer to still work closely with patients, becoming an APRN might be a better nursing career path for you.

As the four names above suggest, specialties are available to APRNs and many nurses choose to pursue APRN degrees as a way of specializing. Nurse practitioners have the broadest scope of practice, whereas nurse midwives and nurse anesthetists specialize in their chosen fields. Certified nurse specialists choose to pursue training in one of a variety of nursing areas, anything from pediatrics to pain care. If you want a serious deep dive into a certain specialty, becoming a certified nurse specialist might be the path you're looking for.

There are many different paths your nursing career might take. Not all of them are for everyone, which is why it's so important to think carefully about what trajectory you want your nursing career to follow. As you're thinking about how to advance in your nursing career, refer back to this guide to make sure you've considered all the options.

Whether you've already chosen a specialty or are just starting out on your nursing career path, you're sure to find the scrubs you need at allheart.com. Shop our curated collections, including cotton scrubs and pediatric scrubs.