Nurse Practitioner vs. Doctor: 6 Key Differences
When you visit the hospital, sometimes you might see a doctor and sometimes you might see a nurse practitioner. While these roles may seem interchangeable to outsiders, there are some critical differences in both the required education as well as their different career paths. Here's what you need to know about nurse practitioners vs. doctors.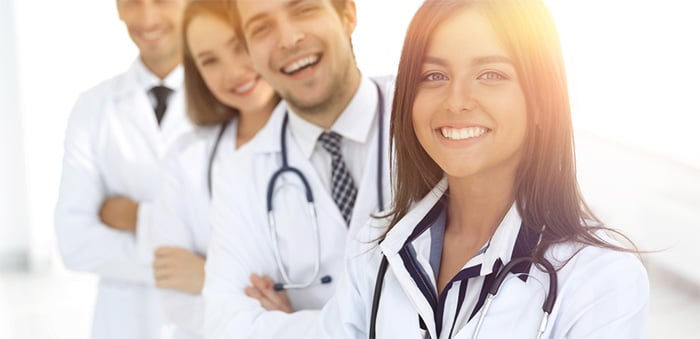 What does a nurse practitioner do?
Nurse practitioners are a specific type of advanced practice registered nurses (APRNs). They often coordinate patient care and provide primary and/or specialty care. Nurse practitioner duties often bridge those of registered nurses and physicians. For example, nurse practitioners will take care of typical RN tasks, such as recording medical histories, performing physical exams, creating patient care plans, operating medical equipment, performing diagnostic tests, analyzing test results, and administering medicine. However, unlike RNs, nurse practitioners are allowed to diagnose illnesses and prescribe medications without supervision in certain states. (In others, they must do so in consultation with a physician.)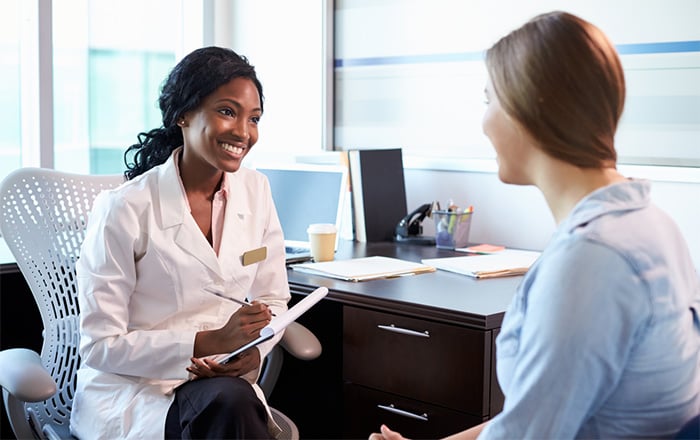 How to become a nurse practitioner?
The first step to becoming a nurse practitioner is to become a registered nurse. You'll likely need to earn your bachelor's degree since this is a prerequisite for most APRN programs. There are also some bridge programs available for RNs who only have an associate's degree or a diploma. Most nurse practitioners earn their designation through a master's program, though there are also Doctor of Nursing Practice (DNP) and Ph.D. programs available as well. Licensing requirements for nurse practitioners vary from state to state. In general, they must have a registered nursing license, complete an accredited graduate-level program, pass a national certification exam, and have an APRN license.
How long does it take to become a nurse practitioner?
If you already have a four-year bachelor's degree, it will take an additional 2-4 years to finish an APRN program and officially become a nurse practitioner. Part-time programs will take longer since classes are spread out.
How much do nurse practitioners make?
In 2018, the median annual salary for nurse practitioners was $113,930 per year or $54.78 per hour. You can buy a lot of cotton scrubs with that kind of money! This is significantly higher than the median annual wage for all workers, which was $38,640. From 2018 to 2028, jobs for APRNs are expected to grow by 26%, which is much faster than the average of 5%. This should add an additional 62,000 NP jobs to the existing 240,700 roles.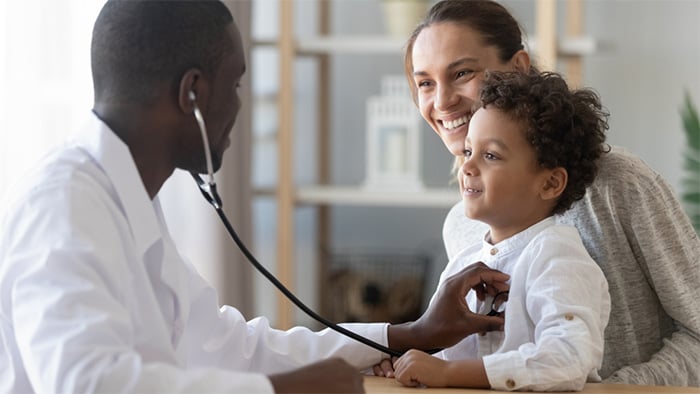 What does a doctor do?
Doctors take a patient's medical history, order tests, review test results to identify any abnormal findings, recommend plans of treatment, address concerns, and talk to patients about how to take care of themselves. Doctors can also diagnose illnesses and prescribe medication without supervision. There are many specialties available for MDs to choose from, and their daily duties vary widely depending on which specialty they pursue (but almost all of them still have to wear their stretch scrubs to work every day).
How to become a doctor?
After earning at least a bachelor's degree in a related field, you must take the MCAT exam and apply to medical school. If accepted, you'll spend the first two years taking classes such as anatomy, biochemistry, pharmacology, psychology, medical ethics, and medical laws. In the last two years, you'll work with patients in clinics and hospitals under the supervision of experienced physicians. After graduation, you'll begin your residency in your chosen specialty, taking on more responsibility and autonomy but still reporting to a more experienced physician. After wrapping up your residency, you'll finally become a full-fledged physician.
How long does it take to become a doctor?
Medical schools require a bachelor's degree, which takes four years to complete. Aspiring physicians must then complete medical school, which takes another four years. After medical school, they must complete their internships and residency, which takes 3-7 years. Altogether, the whole process takes between 11 and 15 years to complete.
How much do doctors make?
Doctors are one of the highest-paid professions in the U.S., making over $208,000 a year, or more than $100 an hour. However, because of the many years of schooling required, they also carry serious debt: around $200,000 for medical school alone, which doesn't include any other student debt they may have incurred in an undergrad or master's program. They also tend to work a lot of overtime, with the vast majority working between 40 and 60 hours a week, so get ready to live in your slip-resistant shoes.
Both doctors and nurse practitioners are key players in the modern healthcare field, but they occupy different roles. If you're debating between these two career paths, carefully weigh the differences between nurse practitioners vs. doctors before making a decision.