The Year's Top Newsworthy Moments in Nursing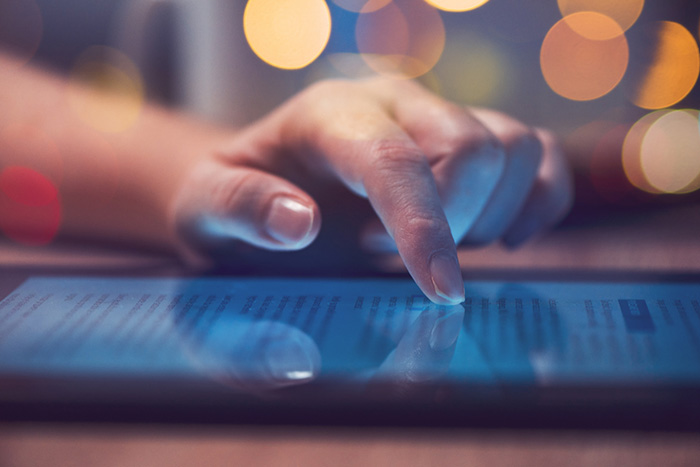 It seemed like 2018 was the year the news wouldn't stop breaking, and this was equally true for nursing stories as well as politics and pop culture. To put the past 12 months into perspective, we've rounded up 13 of the top stories—one for each month, plus a bonus—to recap the best and most memorable nursing news of 2018. From disaster relief to rodeo competitions to the most honest and ethical profession (spoiler alert: it's nurses!), here are the stories that made us proud to wear scrubs this past year.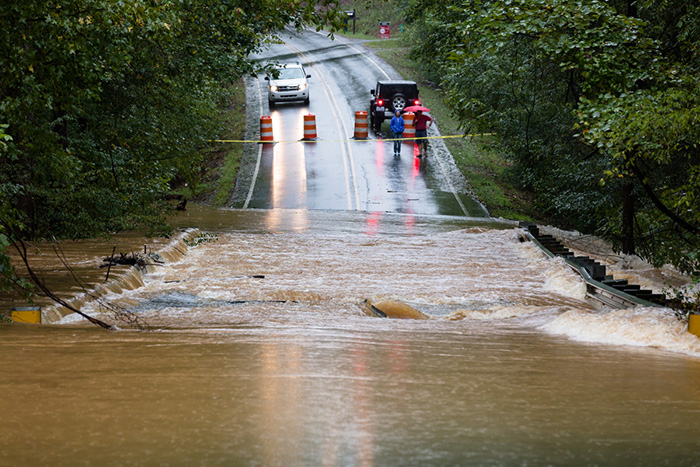 Hurricane Florence Disaster Relief
Of course, in an ideal world, natural disasters like hurricanes would never happen, but when they do, we're always impressed by how many nurses answer the call for aid–and Hurricane Florence was no different. When Florence made landfall in September, it did significant damage in North and South Carolina. Of course, nurses already residing in these states answered the call for help, as did nurses from other states such as Tennessee and Alabama. One travel nurse from Pennsylvania, Stacy Price, was on her first-ever travel assignment when the hurricane hit, and she decided to stay to help out even as many full-time staff evacuated.
Hurricane Michael Disaster Relief
Another hurricane struck the following month, when Hurricane Michael affected several South American countries before making landfall in Florida and spreading into Georgia. Once again, nurses turned out in force, deploying from all around the state to assist victims of the greatest storm to hit the Florida Panhandle in 100 years. Some hospitals did have to evacuate, and facilities that weren't damaged in the storm had to take in extra patients from those that were hit. Before, during and after the hurricane, nurses remained dedicated to providing the best care possible even in the middle of chaos.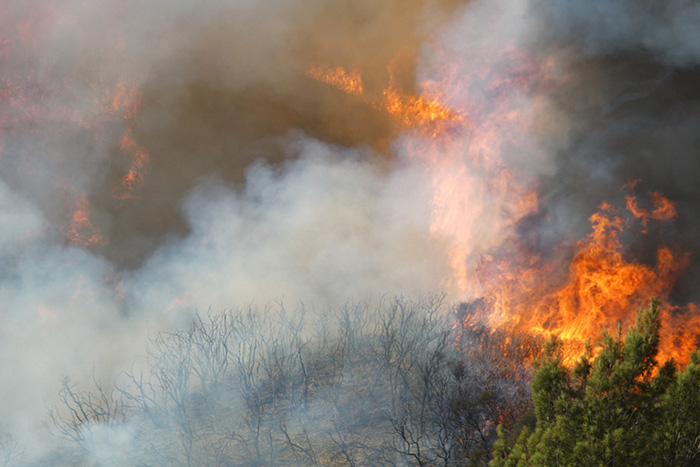 California Wildfire Evacuations
Unfortunately, these hurricanes weren't the only natural disaster the U.S. experienced in 2018. The Camp Fire—the deadliest and most destructive wildfire in all of California history to date—ignited in November and raged for 17 days, claiming the lives of 86 civilians in the process. As the fires continued to burn, nurses heroically worked to evacuate patients, beat back flames and triage injuries as smoke and fire filled the air. One RN, Allyn Pierce, literally drove his truck through the fire, rather than away from it, in order to help evacuate as many patients as possible. Caught in a gridlock, his truck partly melted in the fire, but Pierce was able to escape when a bulldozer cleared a path. It's safe to say that the quick thinking of these nurses saved the lives of their patients, and probably their own as well.
ICU Nurse Becomes Miss Rodeo 2018
Keri Sheffield, BSN, RN, originally planned to become a veterinarian rather than a nurse. She was born and raised on a 20-acre farm, spent her childhood caring for animals and began competing in rodeo competitions at the age of six. A missionary trip to Costa Rica in her teens inspired her to pivot to nursing when Sheffield saw the great need for medical care there—but she never lost her passion for the rodeo. While working as in ICU nurse, she returned to the world of rodeo competitions, and ended up winning Miss Rodeo Florida 2017, which made her eligible to compete for the national title. She went on to win the Miss Rodeo title in December 2017, and spent all of 2018 traveling the country to fulfill her duties and serve as an ambassador.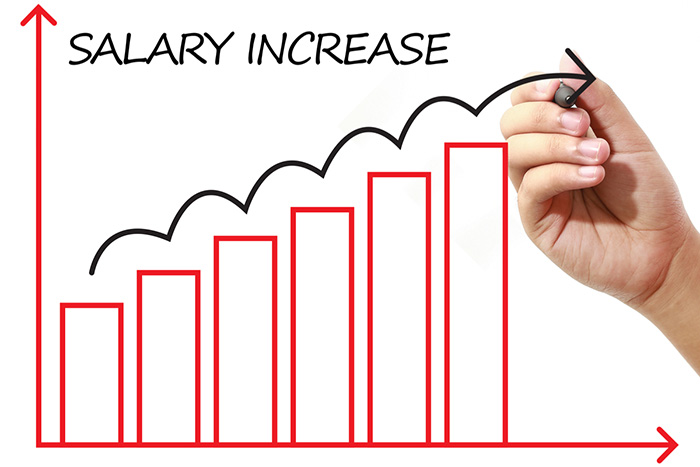 Nurse Practitioner Salaries Rise
In a new survey released earlier in 2018, nurse practitioners reported a salary increase of 6.6 percent over 2017's average reported salary, going from $106,000 to $113,900. This demand for skilled medical professionals such as nurse practitioners is partly driven by the shortage of physicians, as patients and facilities look to other positions to pick up the slack. These numbers are further confirmation of the solid career outlook for nursing professions, as both the number of jobs and the salaries that people make in those jobs is expected to rise in the coming years as the population grows and ages. It's certainly a good time to be a nurse!
House Passes the Nursing Workforce Reauthorization Act
Speaking of shortages, there's also a lack of registered nurses as well as physicians, and this shortage will only get worse as time goes on. Alas, U.S. government funding allocations haven't reflected the need to recruit and train more nurses. However, the House of Representatives did make some progress this year when it passed the Title VIII Nursing Workforce Reauthorization Act (HR 959), which would reauthorize the nursing workforce development programs through fiscal year 2022. The bill still has yet to go to the Senate, which is the next step in the process.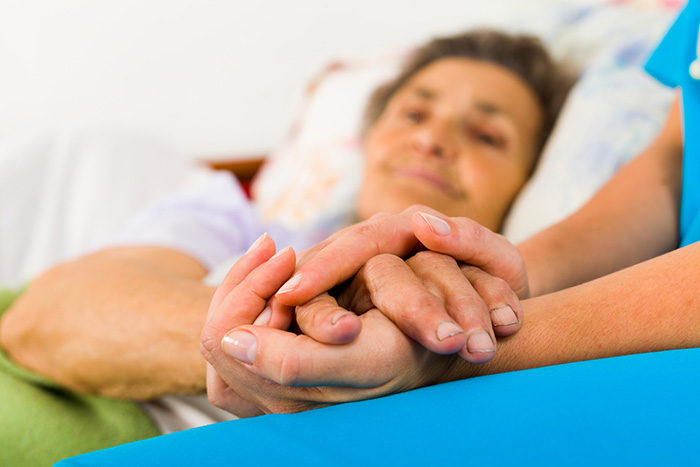 Nursing Now Campaign Launches
Back in February, the three-year Nursing Now campaign officially kicked off in collaboration with the International Council of Nurses and the World Health Organization. The three-year worldwide campaign will run through 2020 and is designed to accomplish five objectives, according to the World Health Organization: making sure that nurses and midwives have a more prominent voice in health policy-making; encouraging greater investment in the nursing workforce; recruiting more nurses into leadership positions; conducting research that helps determine where nurses can have the greatest impact; and sharing of best nursing practices. Her Royal Highness The Duchess of Cambridge—aka Kate Middleton—is the patron of the worldwide campaign.
Nurse Continues to Speak Out in NY Times
We've written before about how there are far fewer nurse-writers than physician-writers, and nurses are often underrepresented in healthcare media coverage as compared to other medical professions. That's why we're especially grateful this year for the work of Theresa Brown, PhD, RN, an English-professor-turned-hospice-nurse. For a decade, Brown has combined her two talents to become an advocate for the nursing profession in both the written and spoken word, contributing to The New York Times and other publications, appearing on television and even writing several books. Moving into 2019, we hope to see even more nurses speaking out in media the way Brown has been able to.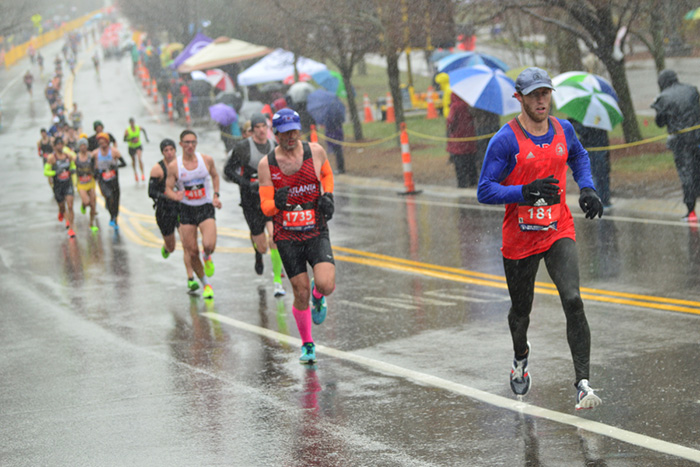 Nurse Anesthetist Gets 2nd Place in Boston Marathon
Sarah Sellers, BSN, CRNA, would run six miles before work, work a 10-hour shift and then go run another 10 miles after she clocked out. A former college distance runner, the nurse anesthetist got the idea to train for the Boston Marathon after her brother said he was going to run the race as well. Sellers qualified with a fast enough time to participate in the elite women's running group, and came in second overall with a time of 2:44:04. Sellers says that thinking about what her patients go through on a daily basis helps her stay motivated during the long, grueling marathon in below-freezing temperatures. She plans to continue running marathons, and may try to qualify for the 2020 Summer Olympics.
BSN in 10 Becomes Law in NY
While this law technically passed at the very end of December 2017, this story continued to garner a lot of attention throughout 2018 as well. After almost 14 years of lobbying, the state of New York passed a law requiring that all nurses must obtain a baccalaureate degree within 10 years of earning their registered nurse license. While currently practicing nurses are grandfathered in, moving forward this BSN requirement will apply to all new nurses. New York is the first state to pass such a law, but many other states are considering similar legislation and similar BSN in 10 laws could soon make their way to the docket in new locations.
NYC Grants Nurses $20.8 Million Settlement
New York didn't only make nursing news for the BSN in 10 law—the Big Apple also made headlines when it agreed to pay $20.8 million to settle federal discrimination charges brought by registered nurses and midwives. Before the settlement, people working in "physically taxing" (and mostly male) professions such as exterminators and plumbers could retire with full pensions as soon as age 50, as long as they had served the city at least 25 years. Meanwhile, nurses and midwives (who are mostly female) had to wait until age 55 or 57 to retire with full pensions. The nurses and midwives successfully argued that their jobs were just as physically taxing, and the city agreed to pay 1,665 registered nurses and midwives between $1,000 and $99,000 each, depending on how long they had worked.
Nurses Ranked Most Honest and Ethical
This story wasn't a surprise since nurses have consistently earned the top spot as the most honest and ethical profession for 17 years in a row. Every year, Gallup polls Americans and asks them to rank a diverse list of professions on how honest and ethical they are. In 2018, more than four in five Americans (84 percent) rated the honesty and ethical standards of nurses as "very high" or "high," earning them the top spot once again. (In case you're curious, members of Congress earned the lowest ranking, followed closely by cars salespeople and telemarketers.) Intriguingly, nurses outranked both medical doctors and pharmacists, who received high/very high rankings of 67 percent and 66 percent, respectively. Here's hoping nurses pull off another win in 2019 to continue the streak.
Ernest Grant Becomes First Male President of ANA
Basically every nurse in the U.S. has heard of the American Nurses Association (ANA), a professional organization that has advanced and advocated for the profession of nursing since 1896. In mid-December, the ANA announced that Ernest Grant, PhD, RN, FAAN, will become the new president effective January 1, 2019. Grant will be the first male to oversee the organization as president. Historically speaking, the ANA had been largely female in past years, but Grant's election reflects the increased number of men entering nursing positions. As an African-American man, Grant hopes to encourage more men and more minorities to become RNs during his tenure at ANA. Best of luck to Grant in the new year and beyond!
This past year certainly had its ups and downs in nursing (as in life), but if anything, it's stories like these that make us feel honored to put on scrubs, grab our stethoscopes and serve our patients as nurses. These news items are just a small sampling of the great work that nurses do all over the country and world every single day and year, and we hope more and more of nurses' voices and stories get out into the mainstream media moving forward. We can't wait to see what amazing things nurses do in 2019, and we know that we'll have plenty of options for next year's roundup.