How to Choose the Best Scrub Cap for You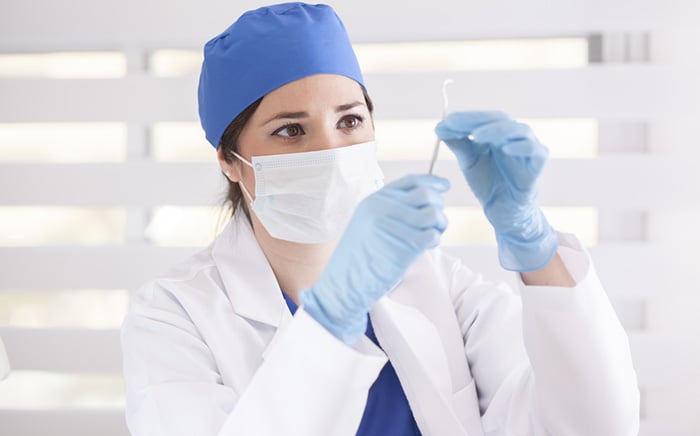 Sometimes called a scrub hat, scrub caps are used to cover and hold back the hair. Like scrubs and gloves, scrub hats help keep the operating room sterilized and the surgery sites free from contamination. Doctors, surgeons and nurses will wear them and, depending on the procedure, the patient may wear a scrub cap as well.
The scrub cap may seem like a simple medical accessory, but there are more options than you realize. In fact, allheart offers more than 50 scrub caps and hats at any given time. To help you make the best decision for your needs, we've put together a guide to introduce you to the main types of scrub caps and walk you through making your purchasing decision.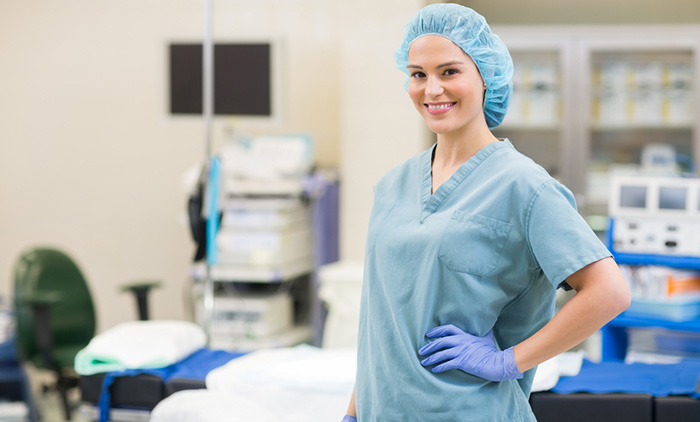 The Main Types of Scrub Caps
Before you can choose the right scrub cap for you, you have to know what your options are. The four main types of scrub caps are:
Ponytail Scrub Cap: These scrub hats have an opening in the back to accommodate longer hair. They may also come with a pouch that the hair can be tucked into for extra protection.
Pixie Scrub Cap: These close-fitting scrub hats are made for medical professionals with shorter hair (the name is a reference to the pixie cut hairstyle). The scrub caps don't have a lot of extra room, so if you have a lot of hair, you should consider another option.
Bouffant Scrub Cap: Bouffant scrub hats look a bit like a deflated chef's hat or an over-large shower cap. For people with very long or thick hair, bouffant scrubs provide a lot of extra room to keep all their strands safely secured.
Disposable Scrub Hat: Most scrub caps are made of fabric and therefore washable and reusable. However, there are some disposable scrub caps available for those working in highly contagious or messy environments where it might not be possible (or desirable) to reuse a scrub cap.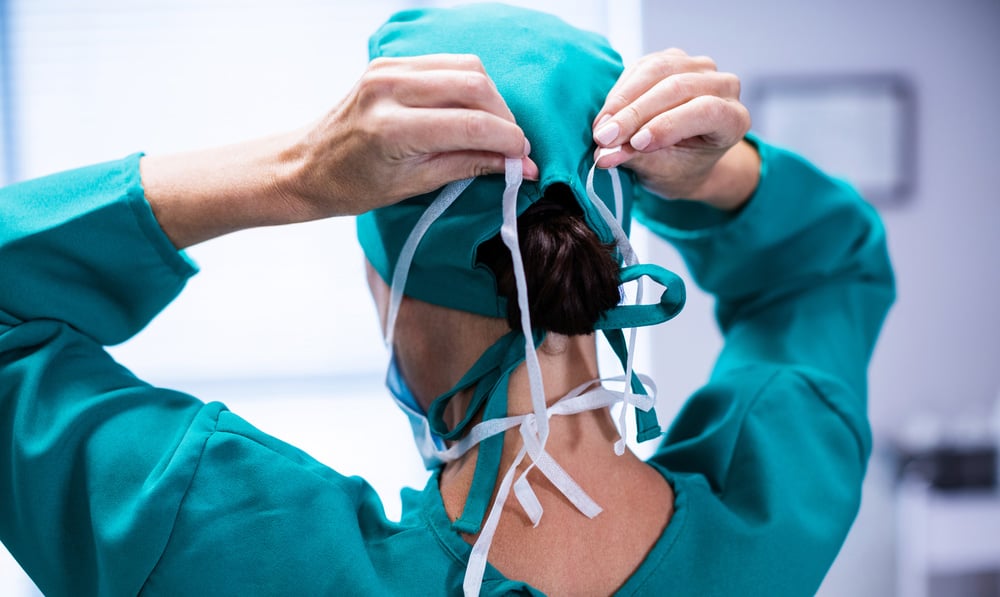 Choosing a Scrub Cap
So how do you know which scrub cap is right for you? Most scrub caps are one size fits all, so it's important to choose the right style for your hair; otherwise, it won't fit. For example, if you have really long, thick hair, a close-fitting scrub cap will be too tight to accommodate it.
If you have hair that's cut short or hair that's a few inches longer but on the thin side, a pixie scrub cap will probably work for you. If your hair is long enough to be pulled into a bun or ponytail, then a pony scrub cap might be a good option for you. If you have longer hair or shorter hair that's thick and has a lot of volume, a bouffant scrub cap is an excellent choice. And if you're only looking to wear the scrub hat once, then disposable is the way to go.
Don't forget to check the fabric blend on the scrub cap designs you're looking at. One hundred percent cotton will be breathable and light, but prone to shrinkage. Various combinations of cotton-polyester blends are also a common choice. The polyester adds durability to the cotton and can help stop shrinkage.
These aren't the only choices you have to make, as scrubs hats come in many different color options. You have a wide array of solid colors to choose from, but there are also many prints available, including flowers, polka dots, cartoon characters, abstracts and other designs. Some scrub caps also feature fun additions such as cat ears or a shark fin, perfect for anyone who works in a pediatric ward.
If you'd like, you can also choose to personalize your solid-colored scrub cap with embroidery. (Embroidery doesn't show up well on printed fabric, so it's usually only offered for solid-colored items.) You can add up to three lines of text and/or a graphic or logo so you'll always know which scrub caps are yours.
It's a good idea to buy several scrub caps so you always have one on hand if the other is in the wash. While we hope this guide will help you make the best decision upfront, at allheart, we offer a generous, hassle-free returns policy to make sure you're happy with your scrub hat purchase.