10 Best Nursing Jobs for Moms
While it may seem like it's impossible to do, many types of nurses can and do balance working full-time with taking care of their family. Below, we highlight 10 of the best nursing jobs for moms and then offers tips for balancing nursing work with taking care of kids.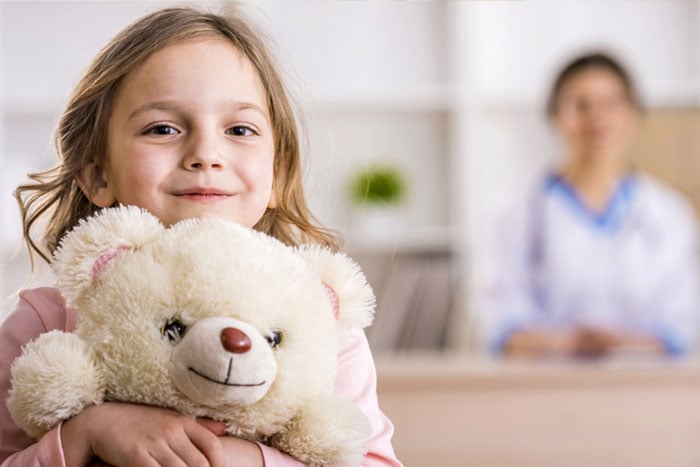 Best Nursing Jobs for Moms
While you can make almost every nursing job work for you, some will be easier to accommodate to your family's schedule than others. Here are 10 nursing jobs that are particularly great choices for moms: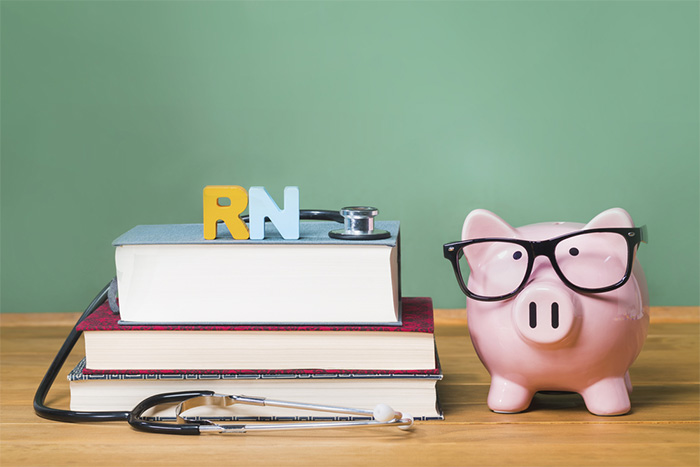 1. School Nurse
If your kids are in school, working as a school nurse will help you stay on the same schedule as them. School nurses treat sick kids, track immunization records, test vision and hearing and offer health counseling. Since the school clinic only has to be open while school is in session, you'll have set hours (usually 7 a.m. to 3:30 p.m. each day, though it varies) plus holidays. If you work at the same school that your kids attend, they might even be able to hang around the clinic while you wrap up the day, helping you to cut down on daycare costs.
2. Factory Nurse
Similar to school nurses, factory nurses are also tied to an institution, in this case a factory or warehouse. Factory nurses may also be called "occupational health nurses" or "plant nurses" in job postings. Most factory nurses work day shift hours, opening the clinic and seeing factory workers for both urgent and non-urgent health needs. Nurses also order supplies and otherwise ensure that the clinic keeps running smoothly. Factory nurses work without a high degree of oversight so they must be comfortable with a lot of autonomy since they'll often be the only healthcare worker directly on the site in case of an emergency.
3. Acute Care Nurse
On the other hand, you might want to work nontraditional hours, especially if you have very young kids and your partner works a regular day job. That way, you can take care of the kids during the day and your partner can watch them on nights and weekends. If you're looking for this kind of schedule, acute care nursing might work for you. Because acute care departments are staffed 24/7, they offer a wide range of shift opportunities, and you may be able to work all your hours in just two or three shifts per week and be home in time to get the kids to school or daycare.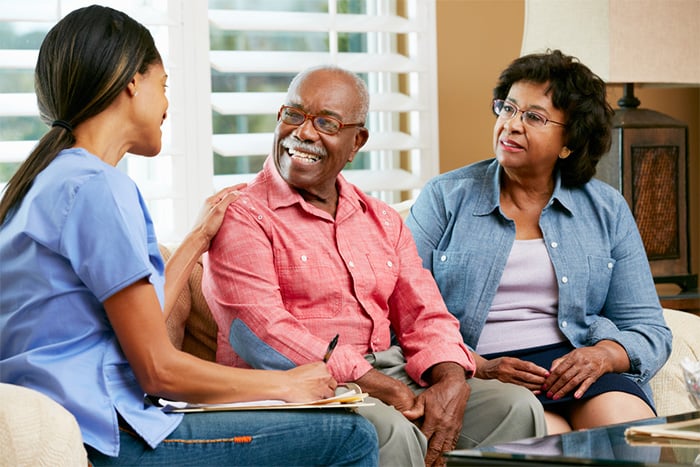 4. Home Healthcare Nurse
Home healthcare workers are always needed, and demand will only grow as Baby Boomers continue to age. Most home healthcare nurses help with seniors, but they may also work with patients who have developmental disabilities or other health issues that require frequent medical assistance. Home healthcare nurses see to a variety of tasks, including administering medications, changing dressings and delivering IVs. Many home healthcare nurses are able to set their own hours. Most work for an agency, but a few experienced nurses choose to strike out on their own as independent freelancers.
5. Per Diem Nurse
Per diem is Latin for "by the day." Per diem nurses literally work on a day-to-day basis. These part-time nurses help fill in staffing needs as demand fluctuates around hospitals. They may work with only a unit or department, or may move around the entire hospital. They may also work for a per diem nurse staffing agency that helps them hire out to multiple facilities in their local areas. Per diem nursing gives you more say over your schedule, and you don't have to take a shift if it conflicts with something on your calendar. Depending on your setup, per diem nursing can also provide a lot of variety and help you gain a wide range of experience very quickly. However, it doesn't offer the same benefits and security as a full-time nursing role.
6. Travel Nurse
Like per diem nursing, travel nursing assignments are temporary, usually lasting between eight and 26 weeks, with an average length of around 13 weeks. Travel nursing gives you a lot of flexibility in terms of choosing shift days and times that work for you, and it's a little less chaotic than per diem nursing since you're at the same facility for the entirety of the assignment. Before you make a commitment, definitely talk to an agency to see if you'll be able to find enough "travel" assignments in your area so you can be home with your family when you need to.
7. At-Home Nurse
Not to be confused with home healthcare workers, at-home nurses use telehealth technology to conduct appointments remotely. As long as you have a steady internet connection and a good camera, you can host patient visits via video call, message them over a secure chat system and send health records back and forth. Not only does telemedicine significantly cut down transport time, it also offers flexible hours and helps eliminate distractions that can lengthen the work day when you're in the office. Telehealth is only going to become more common as the technology advances, and some insurance companies are already beginning to cover it or offer reimbursement, making it one of the best nursing jobs for moms. It's also a great job for pregnant nurses who can't stay on their feet for a 12-hour shift.
8. Ambulatory Nursing
As medical procedures become more advanced and recovery times shrink, more and more treatments are getting moved to outpatient centers, opening up more opportunities for nurses. Most outpatient centers are only open during "typical" business hours, and ambulatory nurses rarely have to work nights or weekends. Doctors' offices and community health centers are common environments for these kinds of nurses. Many nurses working in ambulatory care have transitioned from an in-patient setting and leverage their experience with triage, patient history and record keeping in this new environment. If you're currently at a hospital and want to transition to more predictable hours, ambulatory nursing could be a good fit.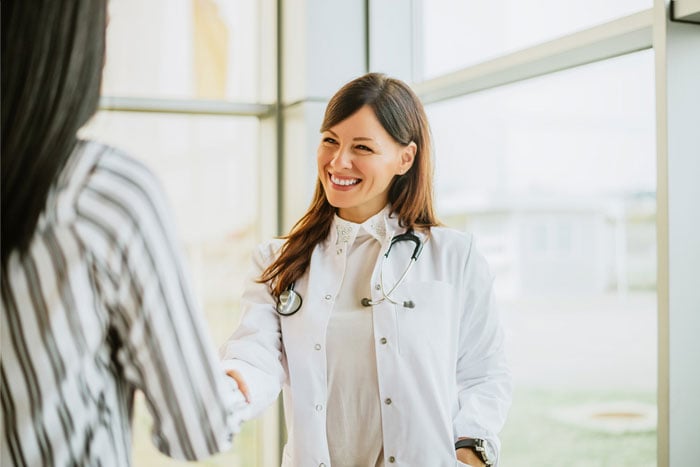 9. Pharmaceutical or Medical Device Sales
Sales representatives working for pharmaceutical or medical devices companies are usually independent contractors, giving them lots of autonomy over their schedules. Nurses who make the transition to sales must be very goal-oriented, as they will have daily and weekly targets to hit for their client visits. Some travel is usually required, but many sales reps are able to limit that to a particular region–especially when just starting out. Nurses can be especially persuasive sales reps for medical companies since chances are high that they actually used the products or drugs themselves during their time as a nurse.
10. Legal Nurse Consulting
Nurses with this special expertise provide counsel to attorneys about medical cases. Legal nurse consultants (LNCs) bring real-world medical knowledge to the complex legal world and help provide context to medical issues. LNCs play a unique role since they do not practice law or act as paralegals. They work in many different environments, such as law firms, insurance companies and consulting practices. Opening a private practice is also an option and would give you even more flexibility over your schedule.
Tips for Working as a Mom
Working while taking care of your family is a big commitment, no matter your profession. The physically and emotionally draining nature of nursing can also further complicate matters and even make you feel guilty that you're taking care of others instead of your kids. Here are six tips for navigating the nursing world as a mom: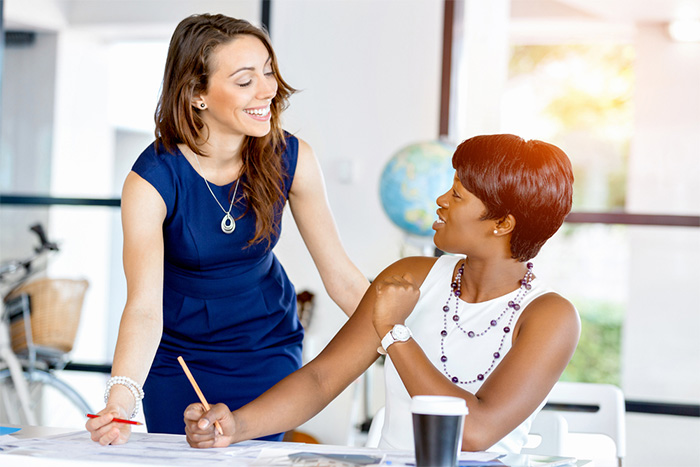 Make friends with fellow nurse moms.
The best people to ask for advice are your fellow nursing moms. If you're the first one in your friend group of nurses to have kids, seek out some new connections who already have experience balancing their nursing work with taking care of their family. Not only will they be able to give you advice, they'll also be able to commiserate with you on the inevitable bad days. No one knows what it's like to be a nurse and a mom like someone who's actually doing it.
Celebrate holidays on different days.
As a nurse, it's almost impossible to avoid working at least a couple of holidays a year, and you can't always get your kids' birthdays off either. Because of this, it's important to normalize celebrating holidays and birthdays on a date other than the actual one. Find an alternative day that you can all get together, block it off on the family calendar and tell your boss that you can't work that day. You can also celebrate a birthday week, where you dribble out activities over a long period of time, to help soothe any hurt feelings over not being able to have a party on the actual day.
Share chores equally.
While women have made great strides in the workforce, there's one area where gender equality still lags: housework. Married mothers still do more housework than married fathers, even if they earn more money. Many heterosexual couples unconsciously fall into traditional roles, whereby the women do most of the housework and child care even though they work. Have a frank discussion with your partner about housework and how much you can afford to take on. If you have older kids, you can also get them involved. Create a chore chart so everyone can track their tasks.
Consider some schedule changes.
If your current work schedule isn't working for your family, it might be time to consider a change. For example, some moms love switching to a night shift schedule once their kids enter school because it allows them to sleep during the day while their kids are gone and be home on weekends. Other moms can only work weekends when their partner is home with the family, so they don't have to spend money on childcare. Others scale down to a part-time schedule, working less hours in exchange for more time at home. Be sure to talk to your partner about their schedule and your finances before switching your schedule or cutting back your hours.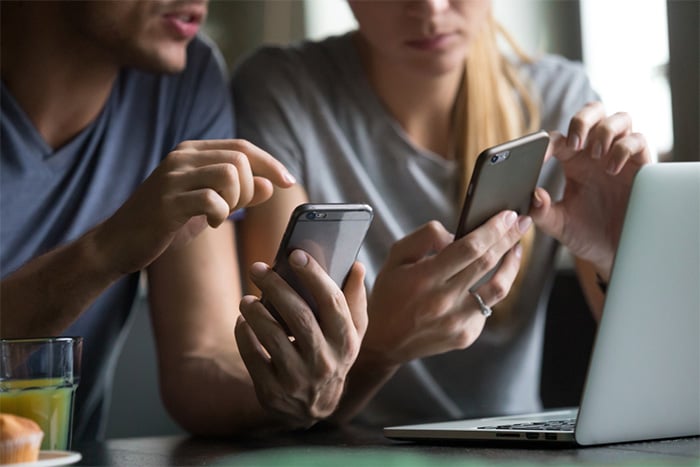 Start a family calendar.
While some people swear by paper calendars, families tend to do better with a digital calendar that will automatically update whenever you add or change events. These calendars can be synced to your phone so you get notifications and reminders for important events. If you have older kids, they can have their own sub-calendar and take responsibility for adding their events to it. If you have a partner, give them their own sub-calendar as well so they can add their own activities.
Keep a "survival kit" in your car.
Some days you'll have to go straight from the hospital to a school function or family commitment. Keep a spare change of clothes and shoes in your car, as well as any personal care products you might need: makeup, extra deodorant, baby wipes, hand sanitizer, etc. That way, you can freshen up and be ready to go without having to run home to shower and change first. This might also come in handy even when you're not on the clock. You never know when a baby might throw up or a toddler might spill something on you.
You don't have to give up your dreams of joining the ranks of famous nurses just because you're starting a family. It's 100 percent possible to keep working as a nurse while raising kids. In fact, many nurses find the many shift schedules offered by nursing jobs to be extremely helpful. If your current position isn't working for your family, try one of the 10 best nursing jobs for moms listed here.