6 of the Best Shoes for Doctors
Doctors must look professional and put together while working long shifts and helping patients all day (or night). As such, they need high-quality shoes that provide support and comfort while still looking stylish. Thankfully, there are more options than ever before. Here are six of our most popular shoes for doctors and nurses: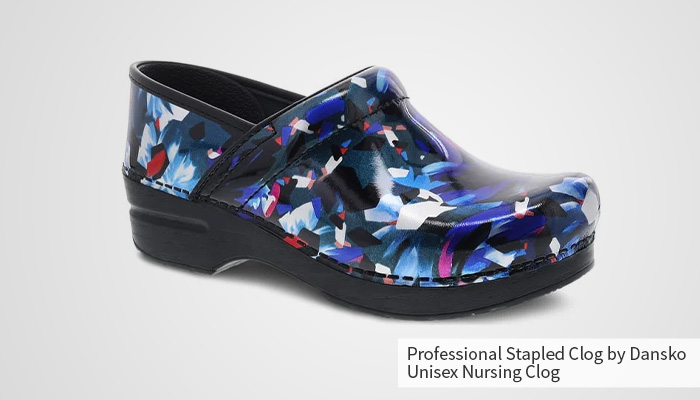 Dansko, the best name in clogs, has been making high-quality footwear for 30 years. The brand's professional stapled clogs series provides all-day comfort. Plus, all Dansko clogs are easy to wipe down. This design features superior foot and arch support, a contoured midsole, exceptional shock absorption and an anti-fatigue rocker bottom. The sock lining is antimicrobial and the outsole is made of polyurethane for both durability and easy cleaning. The footbed is made from a breathable, open-cell PU foam footbed for temperature control, and the polypropylene inner frame reduces torque and provides stability. If you're looking for a pair of good-looking, high-quality clogs that will last for a long time, you can't go wrong with these slip-resistant shoes.
Besides Dansko, Klogs is the other well-known brand in the premium clog footwear market. This particular shoe is unisex, so it works well for both men and women. It comes in both medium and wide widths, as well as a plethora of different sizes to fit every foot. The shoe features a wide toe box for comfort, side goring for a close fit, a full back and a padded collar. The lightweight footbed is latex-free, antimicrobial and odor resistant. It is removable in order to support custom orthotics for added comfort. The polyurethane sole is slip-resistant, oil-resistant and shock-absorbent. The leather upper comes in many patterns and colors to suit any style.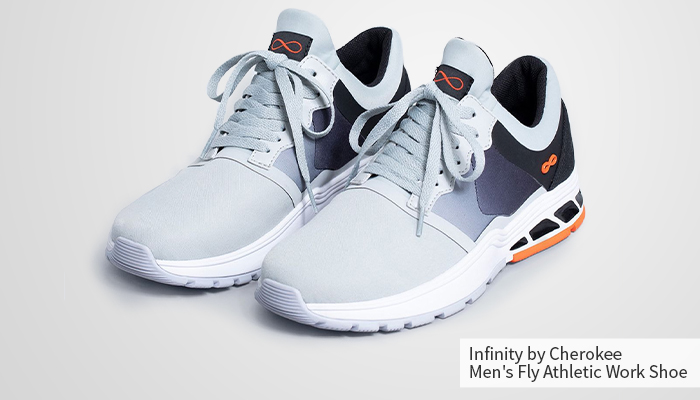 If you're looking for slightly more affordable shoes for doctors and nurses, this pair from ANYWEAR is one of our most popular, less expensive models. This clog is exceptionally lightweight thanks to its soft, DBL compound material. It also features a heel strap for extra stability. (You can swivel the heel strap forward to wear it as a traditional clog if you prefer.) The anatomical footbed hugs the natural shape of your foot, and the slip-resistant rubber outsole keeps you stable and well-balanced. You can easily wash these shoes using cool-to-warm water to keep them clean. The shoe comes in several fun prints and classic solid colors like black, white and navy.
One of our most popular pieces of footwear for men, this sharp-looking, athletic shoe combines great style with fantastic comfort. The Impressions™ top layer insole conforms to the foot, while the multi-layer Ortholite™ insole provides support for a long day on your feet. The mesh fabric upper features no-sew TPU overlays, and the metal logo on the side subtly indicates the Infinity by Cherokee brand. The antimicrobial-treated lining helps reduce odor-causing bacteria, so your feet always smell fresh. Lastly, the rubber outsole is made with flex grooves to help increase oil- and slip-resistance. It comes in several colors and patterns, but if you're looking for a sleek look, consider the all-black option.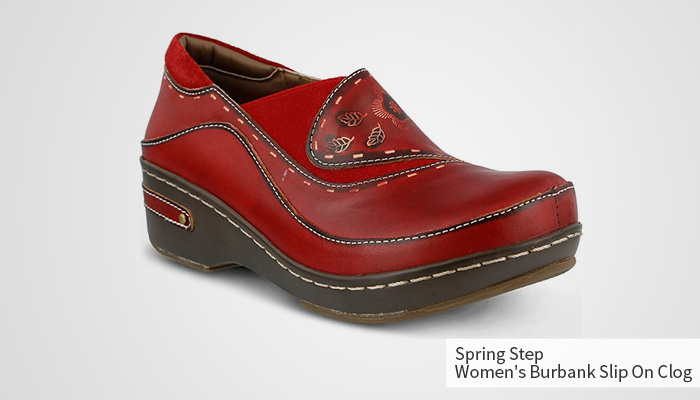 If you want a clog that will stand out from the crowd, look no further than this Burbank slip-on clog from Spring Step. The leather upper features color contrast stitching and a leaf pattern for a distinctive, yet professional look. The fall-inspired hues include purple, red, brown and grey to add a muted pop of color to your wardrobe. The leather insole is padded to provide extra cushion, and the polyurethane and rubber outsole comes with a thick 2¼" heel for added support. If you want your shoes to make a statement, these nursing clogs will pass the test with flying colors.
If you know and love Dansko clogs, but want the next generation of innovative footwear, you need to check out the Unisex Pro XP 2.0 Clog. The APMA-accepted shoes have more features than ever, including a patent-pending, stapled construction and memory foam cushioning. The removable, leather-covered, dual-density PU footbed comes with Dansko Natural Arch™ technology. This classic silhouette combines a genuine leather upper with Dansko's hallmark slip-on style. You can also remove the footbed to accommodate custom orthotics.
If you're in the market for slip-resistant shoes for doctors or nurses, you can't go wrong with any of the options listed here. Make sure to correctly measure your foot and compare it to the sizing chart before ordering!