8 of the Highest Paying Jobs for Nurses
While nursing itself is a well-compensated profession overall, certain types of nurses are paid more than others. In fact, that's why many nurses decide to do more training, add specialties or earn additional degrees — they want to level up into more lucrative nursing positions. If you're wondering about the highest paying jobs for nurses, here are eight of the most lucrative positions and specialties: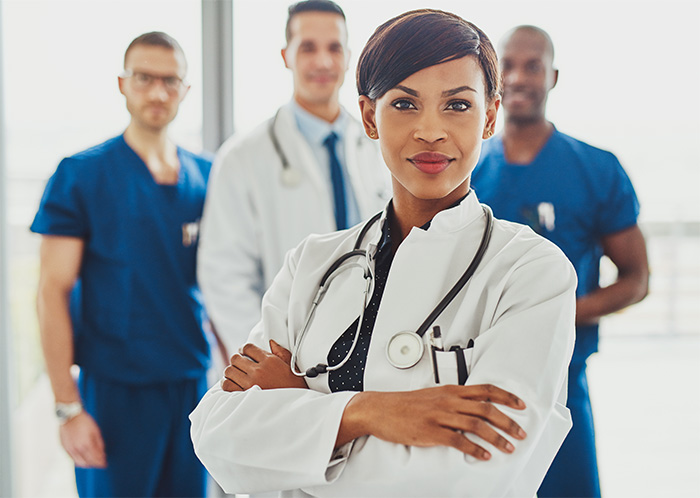 Chief Nursing Officer
$232,500 median annual salary
A C-suite level position, Chief Nursing Officers plan and direct all nursing personnel at a facility. They are responsible for managing many staff members, approving policies, ensuring compliance, achieving organizational goals and more. This position requires clinical, administrative and managerial experience. The right candidates are compensated extremely well for all of their work.
Nursing Director
$148,727 median annual salary
Another managerial position, nursing directors oversee nursing programs in hospitals, nursing homes and other medical facilities. Nursing directors report to the highest management, such as Chief Nursing Officers. Typical duties include establishing and revising policies, structuring the organization or department and creating performance standards.
Certified Registered Nurse Anesthetist
$185,463 median annual salary
Certified Registered Nurse Anesthetists (CNRAs) administer anesthesia during surgery and keep the surgeon apprised of the patient's condition throughout the procedure. They will also consult with the patient before the procedure to make sure that they're not taking any medications or have any conditions that might affect the anesthesia. Becoming a CRNA is one of the most lucrative career paths for a nurse.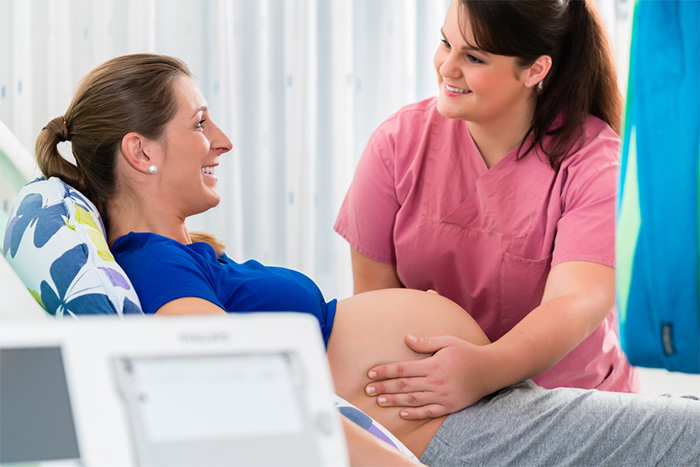 Certified Nurse Midwife
$110,037 median annual salary
Nurse-midwives do much more than help women give birth to babies. They provide a wide range of obstetric and gynecological services along with labor and delivery, including family planning and postpartum care. They usually work in concert with an OBGYN but have a lot of responsibility and autonomy. If you've always wanted to help women and their families, this is a good nursing specialty to consider — and you'll be well paid for it, too.
Clinical Nurse Specialist
$106,604 median annual salary
A Clinical Nurse Specialist is a specific type of Advanced Practice Registered Nurse (APRN) who's certified in a variety of specialties that can be classified by population, care setting, disease, type of care or type of health problem. Because of the wide variety of possibilities available, salaries for Clinical Nurse Specialists can vary by specialty as well as geographic area.
Nurse Practitioner
$109,035 median annual salary
Another type of APRN, nurse practitioners serve as primary and specialty care providers that offer advanced nursing services. They perform some of the same duties as registered nurses but have more responsibility and autonomy due to their additional training and education. They are also paid a significantly higher salary than Registered Nurses, which is why many RNs eventually get another degree and move up to become nurse practitioners.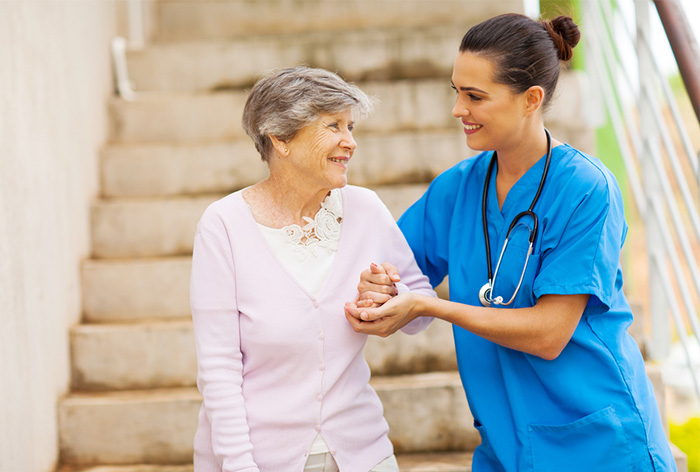 Geriatric Nurse
$70,543 median annual salary
If you're a registered nurse and don't have enough experience yet to secure one of the other jobs on this list, you might be wondering which specialties you can pursue now. Becoming a geriatric nurse isn't a bad idea, and not only because of the salary — they'll become more in demand as the Baby Boomer population ages. A geriatric nurse performs all the typical duties of a registered nurse but specializes in a specific age population.
Pediatric Nurse
$71,400 median annual salary
Another lucrative specialty for registered nurses is pediatrics. Pediatric nurses perform regular RN duties for patients between infancy and 18 years-old (and some offices see patients up to age 21). Pediatric nurses need to have a great bedside manner, patience and humor to be able to work with small children. Not only are they well paid, but they also have the perfect excuse to wear pediatric scrubs in fun prints, so it's a win-win.
Nurses are already well-paid — the average entry-level nurse already earns more than the median U.S. salary. Still, the highest-paying jobs for nurses are even better compensated. It's not unheard of for an experienced nurse to earn between $100,000 and $200,000 annually in the right position. If you'd like to earn more in your nursing career, consider one of these options as part of your future plans.