How to Become a Vet Tech
If you've always wanted to work with animals, but aren't sure you can make the time and financial commitment to veterinary school, becoming a vet tech could be a great fit for you. This career path only takes two years of schooling and prepares you to work in a private clinic or veterinary hospital. If you're wondering how to become a vet tech, we answer six of the most pressing FAQs below, from vet tech job duties to annual salaries.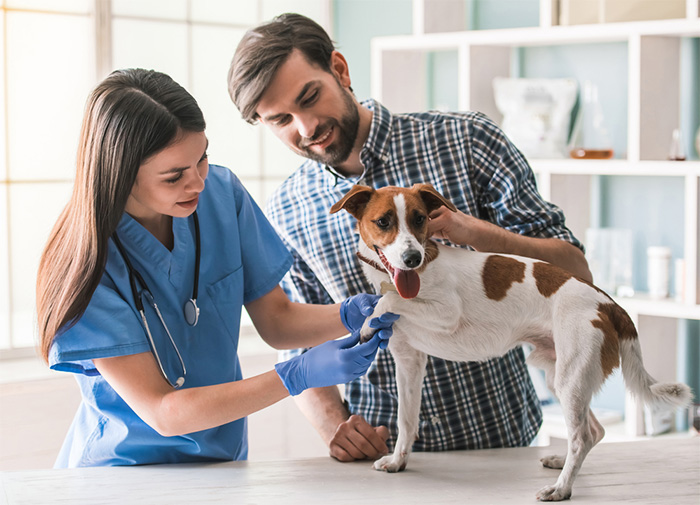 What are some vet tech job duties?
The vast majority of vet techs work in veterinary services, either at clinics or animal hospitals. Vet techs take care of many duties at veterinarian's offices, including:
Collecting animal health records and case histories
Preparing animals and instruments for surgery
Administering medications, vaccines, and treatments
Checking for vitals with a veterinary stethoscope and other diagnostic tools
Taking x-rays
Performing laboratory tests
Administering anesthesia
Restraining animals during procedures
Providing first aid and surgery aftercare
Bathing and grooming animals
Vet techs are slightly different from veterinary technologists, who usually work with animals in research laboratory settings. Vet techs' duties may also vary a bit due to the size of the practice and how many employees there are. For example, in a larger practice that employs both vet techs and vet assistants, the assistants are more likely to take care of tasks such as cleaning kennels and bathing animals, which frees the vet techs up to perform more technical duties like administering anesthesia.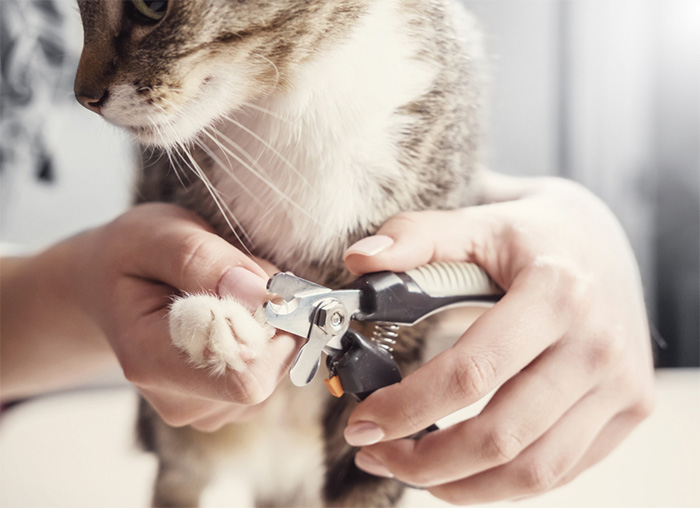 What education is required to be a vet tech?
To become a vet tech, you must first graduate from high school or earn your diploma by passing the GED. Try to take as many technical courses as possible, both science and math. Vet techs must be experts at handling scientific equipment, conducting tests, and interpreting results. Next, you must complete an accredited vet tech program and earn either an associate's degree or a bachelor's degree in the field. Look for programs accredited by the Committee on Veterinary Technician Education and Activities (CVTEA), which is a branch of the American Veterinary Medical Association (AVMA). Some courses that you might take during these programs include mammalian anatomy & physiology, diagnostic imaging, and veterinary medical ethics.
How to get a vet tech license?
After you've graduated from your accredited vet tech program, it's time to actually get certified by passing the Veterinary Technician National Examination (VTNE). This exam is offered by the American Association of Veterinary State Boards (AAVSB) and is required by many states in order to get your license. Once you've passed the VTNE, you should apply for state credentialing by sending in your official transcripts, your VTNE scores, and your application fee. Some states may also require additional documentation (such as proof of citizenship) or an additional state examination. Once you are credentialed, you'll need to renew it periodically and fulfill your continuing education (CE) requirements in order to stay up to date.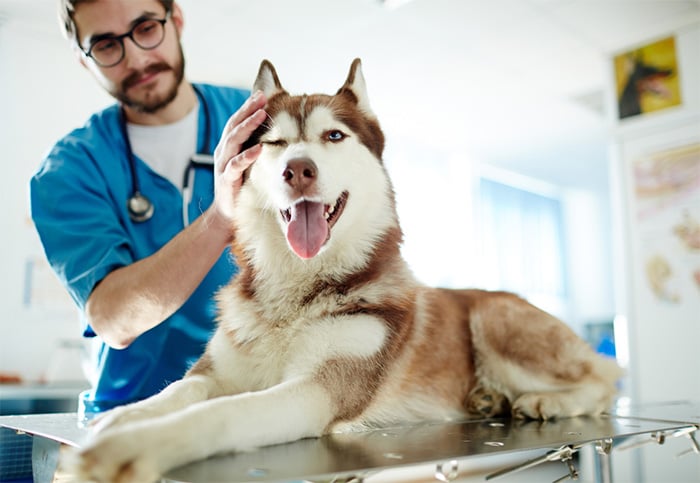 How long are vet tech programs?
Most of the accredited vet tech programs are two-year associate's degrees, but there are some four-year bachelor's degree programs available as well.
Can I become a vet tech without going to school?
While some states may waive the education requirement if you have enough experience — for example, if you've worked for several years as a veterinary assistant — this is a rare case. In the vast majority of situations, you will need to attend a credentialed school in order to become a vet tech.
How much do vet techs make?
According to the U.S. Bureau of Labor Statistics, the median annual salary for vet techs in 2018 was $34,420 per year, or $16.55 per hour. Pay can vary widely by geographic area. The five states that pay vet techs the most are Nevada, Connecticut, New York, California, and Massachusetts. Right now, approximately 109,400 vet techs work in the country and that number is expected to grow by 19% percent over the next 10 years (which is much faster than the national average of 5% growth for all occupations). This means that approximately 21,100 new jobs will be added by 2028.
If you'd like to become a vet tech, follow these steps and you'll be wearing veterinary scrubs before you know it. This fulfilling career is a great fit for someone who wants to work with animals and is looking to launch their career in only two years.