What Is an Esthetician?
Skincare exploded onto the scene in a big way in 2020, and it's only to become more and more trendy over the next few years as people realize how important it is to take care of their skin. As part of the skincare movement, more and more people are becoming aware of estheticians and booking skincare treatments with them. If you love working in beauty and personal care, a career as an esthetician might be just what you're looking for. Here's what you need to know: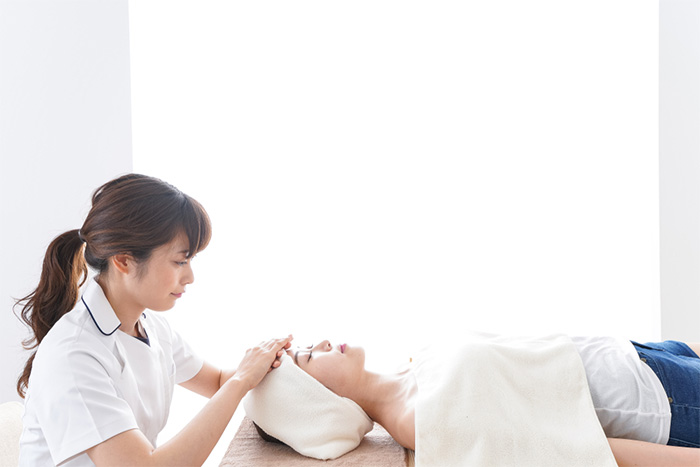 What is an esthetician?
Estheticians (sometimes spelled "aestheticians") help clients select skincare treatments and administer those treatments themselves. They are also called skincare specialists, so you might see that title listed instead of "esthetician." Estheticians can administer many different kinds of procedures, including facials, body scrubs, chemical peels, hair removal, microdermabrasion and more. Some of the more advanced treatments might require additional training or certifications in order to administer them, as they can cause damage to clients' skin if they are not properly administered. Estheticians also sometimes provide guidance for at-home beauty care regimens and sell skincare products related to that. Estheticians work closely with dermatologists and the two professions often refer clients back and forth.
How do I become an esthetician?
Estheticians must first complete a state-approved cosmetology or esthetician program, usually taught by a postsecondary vocational school. After completing the program, aspiring estheticians must take and pass a state exam in order to be licensed in all states except Connecticut. The exam contains both written and practical components, and the exact requirements vary by state, so aspiring skincare specialists should contact their state boards for clarification. Even after they become licensed, many estheticians keep taking continuing education courses to stay up to date with the new treatments that are constantly being developed.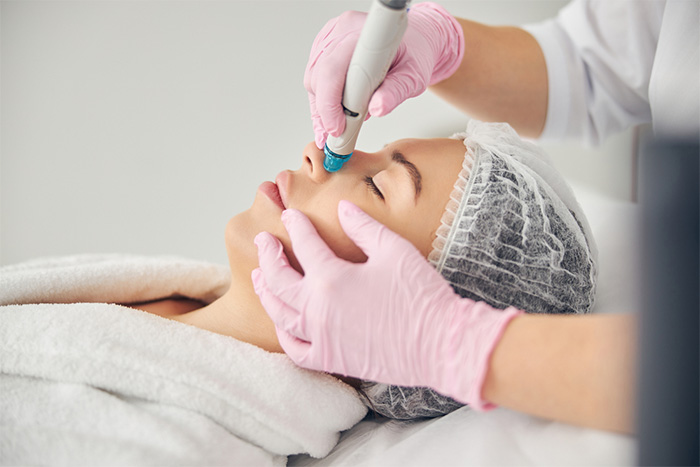 How much do estheticians make?
According to the Bureau of Labor Statistics, the median hourly wage for skincare specialists was $16.39 in May 2019, which works out to $34,090 a year in annual salary. Most skincare specialists work full-time or more than 40 hours a week. They may work evenings and weekends, as this is when most clients try to book appointments. The job outlook is very promising for estheticians, with job openings expected to grow 17 percent from 2019 to 2029, much faster than the four percent average for all occupations. More and more people, especially women, are seeking out esthetician services in order to combat the effects of aging, keep their skin healthy and look good for social media. These trends will only continue, driving the continued growth in skincare specialist jobs.
Where do estheticians work?
Estheticians work in a variety of environments. Almost half of them work in some kind of personal care service provider, such as a salon or a health spa. Some of them are self-employed and book clients directly into their private services. Others work out of dermatology offices or health and personal care stores. Estheticians usually wear stretch scrubs and slip-resistant shoes to work to keep them safe while working with the chemicals required for treatments.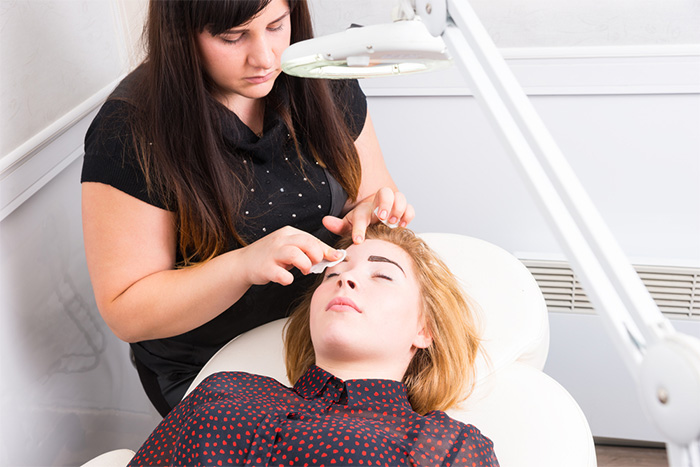 Cosmetologists provide beautification services such as haircuts, hair dye and makeup analysis. While they may work alongside estheticians, the two provide very different services. Estheticians are more focused on improving the appearance of the natural skin without changing the colors, texture, etc. or covering it up with dye or makeup. Cosmetologists provide a wider array of beauty services and more frequently work with hair and nails as opposed to only providing skincare. Both careers can be a good fit. You just need to think about what aligns with your interests more.
If you're thinking about becoming an esthetician, now is a great time. The field is becoming more popular than ever. Make sure to shop allheart for your esthetician scrubs before starting your first day of work!