8 Fun and Educational Nurse Games
Whether you're looking to study for the NCLEX, entertain your nursing friends or give the perfect gift to the nurse in your life, there's a nurse game out there for you. To help you in your search, we've rounded up eight of our favorite nurse games, from board games to web programs to phone apps. Happy playing.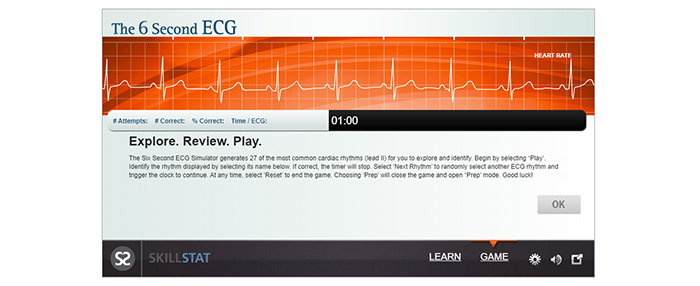 ECG Simulator
Simulate an electrocardiogram (ECG) with this free interactive program from SkillStat. The game offers two options: learning the 27 most common core rhythms or challenging yourself to the six-second ECG game. The game option will play an ECG rhythm and give you three chances to choose the correct name from the list of 27 options. It also counts down and keeps track of how long it takes you to guess each rhythm so you can track your average.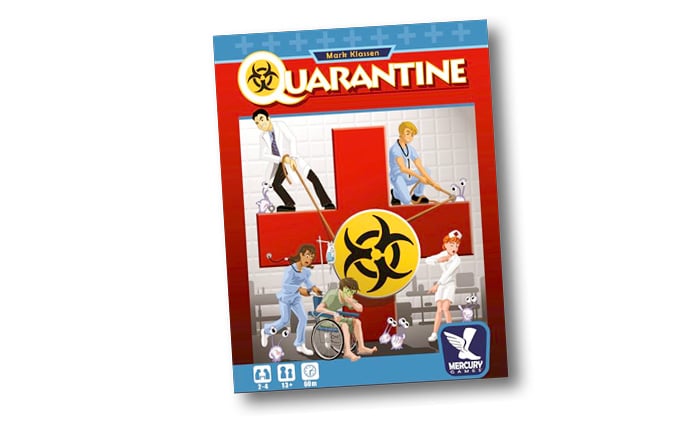 Quarantine
Build the biggest and most efficient hospital while keeping up with a steady stream of patients in this tile-laying board game. Strategize add-ons to your hospital as you work to stop the spread of infectious diseases (which can shut down the hospital). Each player starts with an entrance and a lobby and then builds their facility from there, acquiring tiles, setting prices and balancing supply and demand during gameplay.

NobelPrize.org
The Nobel Prize website features several interactive games that are based on the work of the Nobel Laureates. Many of the games are related to the medical field, from blood typing to the phases of the cell cycle. Investigate different types of immune responses, explore the complexities of nerve signaling, find out how DNA replicates and more in these interactive games. The games do require Adobe Flash to run, so bear that in mind.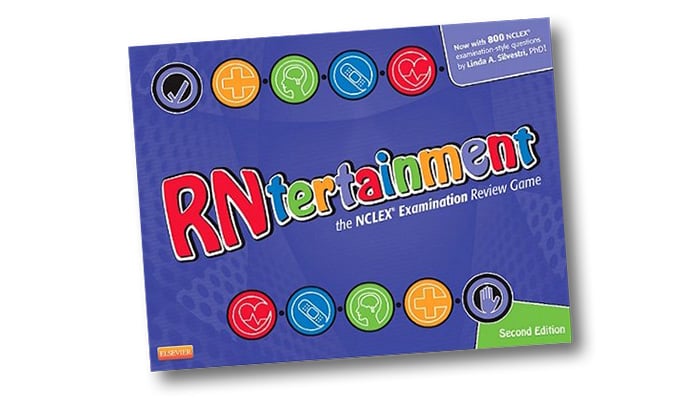 RNtertainment
Billed as "The NCLEX® Examination Review Game," RNtertainment is a board game that includes 800 clinical questions and scenarios. The questions cover all the major nursing categories on the latest NCLEX, such Health Promotion and Maintenance, Physiological Integrity, Psychosocial Integrity and Safe and Effective Care Environment. The updated second edition of the game includes alternative formats, test tips and more resources to help you ace the NCLEX or brush up on your nursing knowledge.

Learning Nurse
Learning Nurse is an online hub that offers resources for nurses of all skill levels. The website provides an assessment area where nurses can identify their strengths and weaknesses and prioritize their learning. The eLearning section includes on-demand eCourses, narrated learning modules, nursing simulations and more so nurses can learn at their leisure. Finally, the website provides a resources section that offers information, newsletters, sources and more.

Prognosis: Your Diagnosis
If you have an iOS device, you need to download this app. Don't just take our word for it: The app has a 4.8 average rating from more than 1,600 users. Prognosis: Your Diagnosis lets nurses and other medical professionals explore more than 400 evidence-based interactive cases. Assess your knowledge and brush up on your critical thinking skills to improve your ability to diagnose and immediately manage key clinical presentations associated with a disease. The cases are sorted by specialty so you can study your particular field of interest.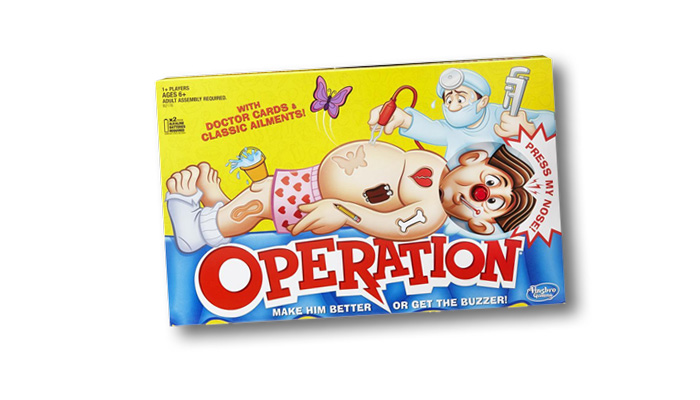 Operation
No list of the nurse games would be complete without the classic Operation. Test your hand-eye coordination and fine motor skills while learning about the human body in a humorous way. Do your best to remove Cavity Sam's various ailing parts without touching the edge of the cavity, or you'll forfeit your turn. Get rid of writer's cramp (a pencil in the elbow), Charley Horse (a small horse by the hip joint) and more in this hilarious game — so put on those disposable gloves and get to work.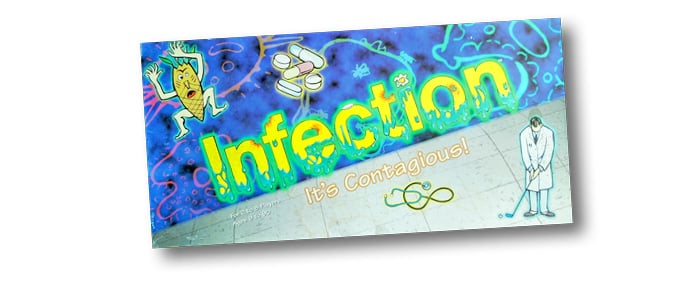 Infection
The survival of humanity is at stake in this board game after patient zero collapses of a deadly mutating virus. In this strategy game, players make decisions about what parts of the virus to study, which personnel to hire and what equipment to purchase as they try to outpace the spread of the virus. Random events (the Status Cards) escalate the situation as players assemble Lab Personnel and Equipment cards and try to avoid containment roll failure.
Learning about nursing topics doesn't only happen while reading boring textbooks. Challenge your creativity, test your skills, learn new things and work your funny bone with these educational and fun nurse games.