How to Become a Pharmacist
If you want to make people feel better, but the sight of blood is not for you, becoming a pharmacist might be an excellent career option. Pharmacists administer medications and play a vital role in the healthcare system — not to mention they make a very lucrative salary (usually in the six figures). It does take several years of schooling, but for many, the payoff is worth it. Read on to get answers to all your pharmacist FAQs and learn about the crucial differences between pharmacists and pharmacy technicians.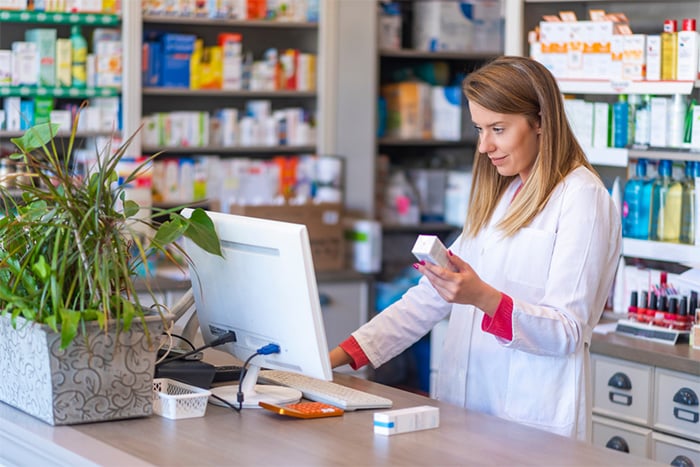 What is a pharmacist?
Pharmacists deal with the use of medicines. They know about the composition and effects of drugs and educate patients on the proper ways to take medication. Pharmacists must earn a Doctor of Pharmacy (Pharm.D.) degree and pass national and state licensing exams to work.
What does a pharmacist do?
Pharmacists engage in a variety of activities centered around administering medications. They fill prescriptions, verify physicians' instructions, make sure which medications go safely together, instruct patients on how to take medication, discuss potential side effects with patients and oversee pharmacy technicians.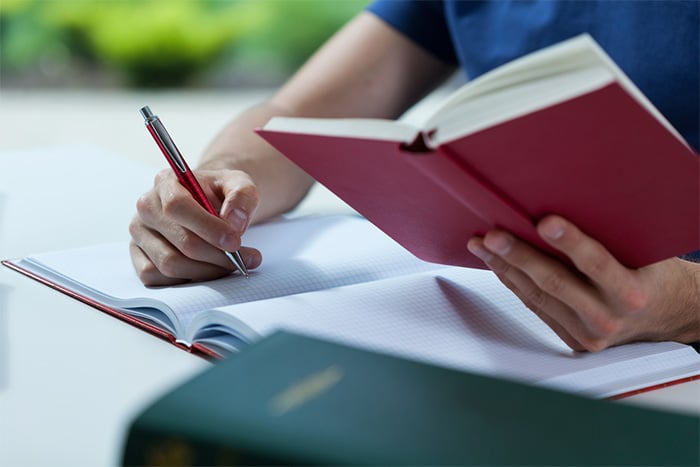 How to become a pharmacist?
To wear a pharmacist white coat, you must first complete the prerequisites before entering pharmacy school. Most schools require a two-year associate's degree, while others require a four-year bachelor's degree. You will probably have to take the PCAT entrance exam in order to apply. Once you enroll in a program, it usually takes four years to earn a Doctor of Pharmacy (Pharm.D.) degree. After completing the program, you must pass two exams to earn your license: the North American Pharmacist Licensure Exam (NAPLEX) and either the Multistate Pharmacy Jurisprudence Exam (MPJE) or a state-specific test on pharmacy law. You also must complete several hours as an intern.
How long does it take to become a pharmacist?
Excluding the prerequisites, it takes about 4 years to earn a Doctor of Pharmacy degree and become a pharmacist.
How much does a pharmacist make?
According to the Bureau of Labor Statistics , the median annual salary for pharmacists in 2019 was $128,090 per year, which works out to $61.58 per hour. Most pharmacists work full-time, though some may work nights or weekends for pharmacies that are open beyond business hours.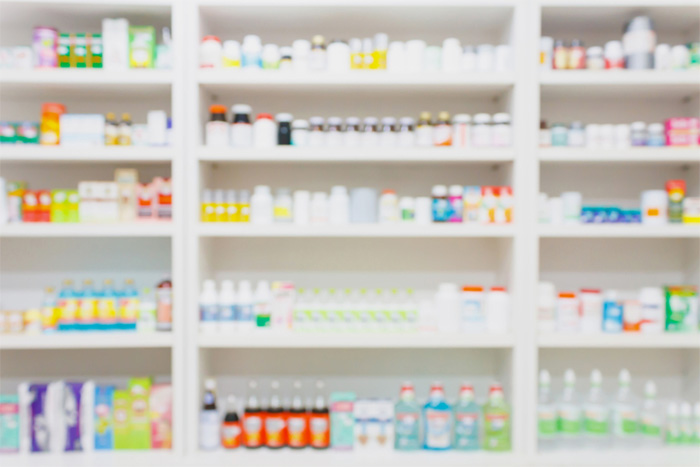 Where do pharmacists work?
About 43% of pharmacists work in pharmacies and drug stores. Another 26% work at hospitals. The rest work for food and beverage companies, the government or military. Pharmacy work is shifting more and more online as e-commerce continues to become more popular. This shift is part of the reason why employment growth for pharmacists is expected to remain flat over the next 10 years.
What is a pharmacy technician?
Pharmacy technicians essentially act as pharmacists' assistants, helping them to dispense medications. They may take on a range of tasks, including measuring medications, packaging and labeling drugs, organizing inventory, accepting payment, processing insurance claims and more.
How is a pharmacy technician different from a pharmacist?
Pharmacy technicians have much less education and training than full-fledged pharmacists (more on this in the next section). As a result, they make less money as well: The median annual salary for pharmacy technicians was $33,950 per year in 2019.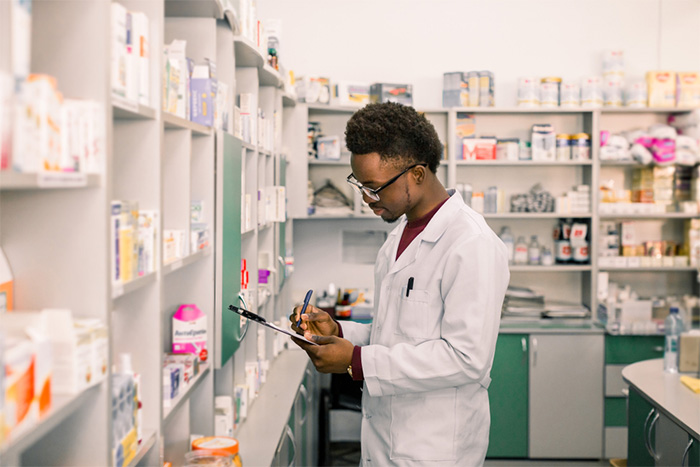 How to become a pharmacy technician?
In order to become a pharmacy technician, you need a high school diploma or the equivalent. Many pharmacy technicians learn their duties on the job, so there are no formal field-specific prerequisites. Some technicians enter the field by completing pharmacy technician training programs, usually at a vocational school or community college. The programs usually last around one year, though a few take two years and result in an associate's degree.
Becoming a pharmacist or pharmacy technician can be a good career move — just don't get the two jobs mixed up! If you've already settled on your career choice, shop our collection of white lab coats.