A Step-by-Step Guide: How to Become A Dental Assistant
If you're wondering if a career in dentistry might be for you, working as a dental assistant is a great way to get your foot in the door and determine if you like staring at teeth all day. With a little bit of training, you'll be donning your dental scrubs before you know it. Get answers to all your dental assistant FAQs below, from how to become a dental assistant to how much money they make.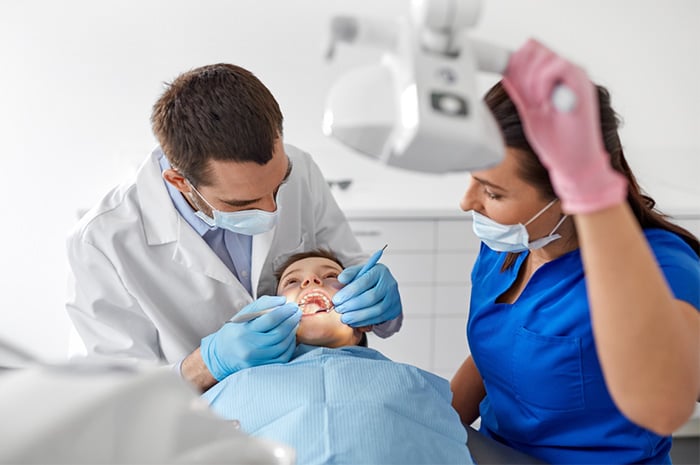 How to become a certified dental assistant?
Most dental assistants attend an accredited program that allows them to earn a certificate or diploma upon graduation. Most of these programs are offered by community colleges, though you can also find some at vocational or technical schools. During the program, students will learn about topics such as the teeth, gums, and jaws, as well as the tools that dentists use. Most students will begin work after graduation, as most states don't require licenses for entry-level dental assistants. However, a few states do require a license for entry-level roles, and many more require a license for those looking to work in more advanced specialties like radiography (x-ray) or infection control.
How long does it take to become a dental assistant?
In some states, you can begin work as a dental assistant and receive on-the-job training. If you live in one of those states, you technically begin working as a dental assistant as soon as you begin your job. If you decide to enroll in a training program or live in a state that requires you to attend school before beginning work as a dental assistant, you can expect to spend about one year earning your certificate or diploma. There are also some associate's degree programs that take two years, but these are less common.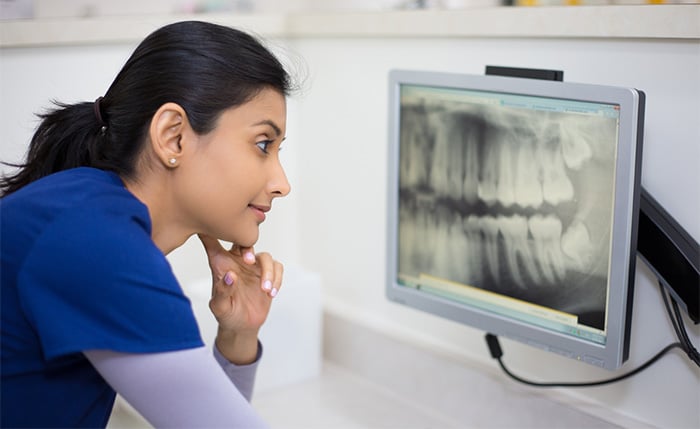 What does a dental assistant do?
Dental assistants help out with basic clinical tasks, such as sterilizing instruments, drying patients' mouths with suction hoses, handing dentists instruments during procedures, processing x-rays, and instructing patients on proper oral hygiene. They also help out with administrative tasks such as scheduling appointments, calling patients, keeping records of dental treatment and working with patients on billing and payment. The vast majority (90%) of dental assistants work in dentist offices. They work closely under the supervision of dentists and also collaborate closely with dental hygienists.
How to become a dental assistant without going to school?
This depends on the state where you live. Some states don't have any formal educational requirements, so some people just get on-the-job training. The Dental Assisting National Board (DANB) provides a website portal where you can browse requirements by state.
How much do dental assistants make?
In 2018, the median annual salary for dental assistants was $38,660 per year, or $18.59 per hour. This is right around the median annual wage for all workers, which was $38,640 that same year. The top-paying states for dental assistants are Minnesota, Alaska, New Hampshire, Connecticut, and North Dakota. From 2018 to 2028, jobs for dental assistants are forecasted to grow by 11%, which is much faster than the 5% for all occupations. This means that an additional 38,700 new jobs will be created over the next 10 years in addition to the existing 346,000 dental assistant positions.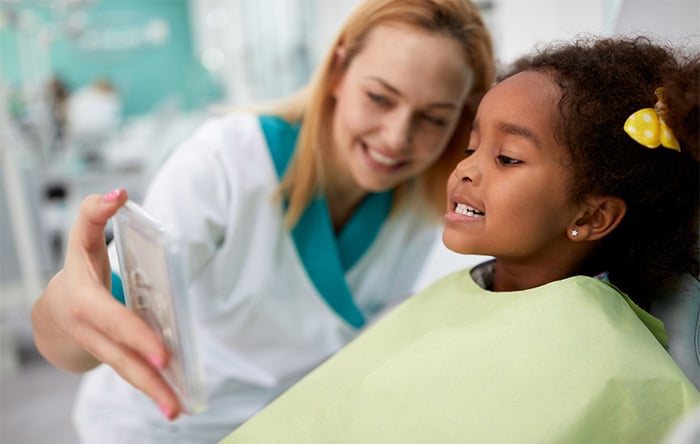 What's the difference between a dental assistant and a dental hygienist?
Most dental practices employ both dental assistants and dental hygienists. While both of these professions have similar names, they aren't interchangeable. Dental hygienists have more training and have earned an associate's degree before beginning work, which results in a higher salary. Dental hygienists perform more clinical tasks, such as removing plaque and tartar from patients' teeth, applying sealants and fluorides to help protect teeth, taking and developing x-rays, assessing oral health, and reporting findings to dentists. In fact, in many practices, dental hygienists have more facetime with patients than the dentists do. Because of their ability to perform more clinical tasks, dental hygienists don't perform the administrative duties that many dental assistants do.
We hope this guide answered your questions about how to become a dental assistant. If you already work as a dental assistant and are in need of new gear, you can shop our collections of dental scrubs and dental assistant shoes.