What Is Private Duty Nursing?
If you're burned out with the fast pace of hospital life and constantly switching from patient to patient, making a change to private duty nursing might be a positive change for you. In some ways, private duty nursing is less demanding, and you won't rack up miles in your nursing shoes every day like you do walking all over a hospital. However, private duty nursing is challenging in other ways and may require being on call for long hours, so it's definitely not for every nurse. Read on to get answers to the essential questions about what private duty nursing is and how it works.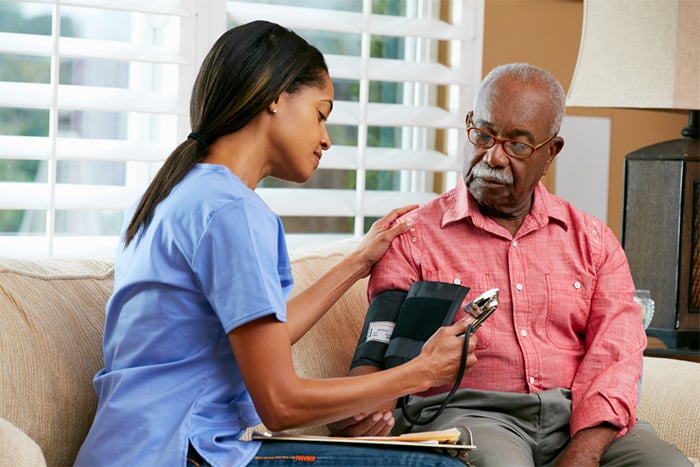 What is private duty nursing?
Private duty nurses work directly for families, taking care of clients—often children or the elderly—who have serious medical needs and need constant care. Private duty nurses may be employed to provide respite to other caregivers or to ensure that someone can attend to the patient 24/7 if need be. Usually, the salary is paid directly by the family who employs the nurse, as opposed to an agency.
Many private duty nurses only have a single client that they tend to full-time. In some cases, the private duty nurse may actually live in the house with the family so they can take care of the patient around the clock. In some cases, they may work certain hours—for example, taking the night shift to watch the patient while their primary caregiver sleeps.
Common duties of a private nurse include monitoring the patient's medical conditions, managing chronic illness, giving wound care, administering medications, developing care plans, recording treatments and more. They may also accompany the patient to doctor's visits and other trips outside the home. Much of the nurse's duties depend on the client's needs, and they may also vary from day to day as the patient's needs change.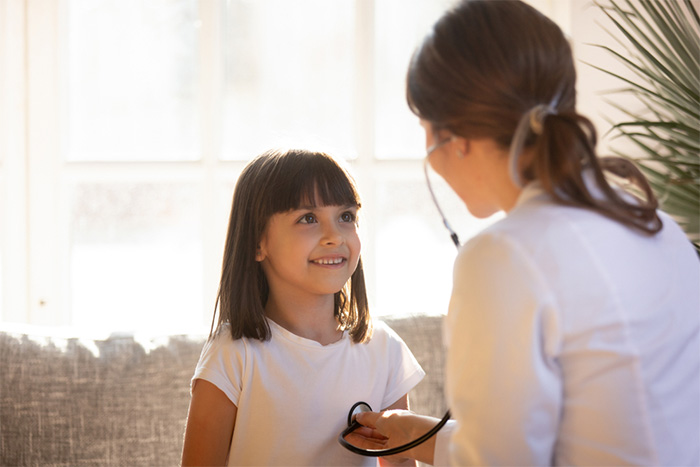 How is private duty nursing different from home health care?
There is some overlap between private duty nurses and home health aides, but these two positions are distinct and not interchangeable. As a general rule, home health aides work for agencies and are hired through these organizations. They don't usually live with the family, and the scope of their practice may be more limited depending on their licenses and certifications. In fact, it's the exception rather than the rule for a home health aide to be a registered nurse. As the name suggests, private duty nurses are licensed nurses, with all the experience and capabilities that entails.
Private duty nurses are often hired when the patient needs more extensive medical care than a home health aide can provide. Home health aides can provide limited medical care, but they are usually much more focused on helping clients with the tasks of daily living, such as bathing, dressing and eating. Aides may also provide light housekeeping services, such as running errands or vacuuming floors. Most private duty nurses do not provide help with housekeeping tasks, focusing instead on the patient and their needs.
Home health aides may be covered by Medicare if the patient is qualified. Meanwhile, private duty nursing is usually not covered by insurance, instead being paid out of pocket. The salary may vary a lot due to the cost of living in the area as well as how much work the private duty nurse will be doing (for example, if they work set hours vs. living in residence and are always on call).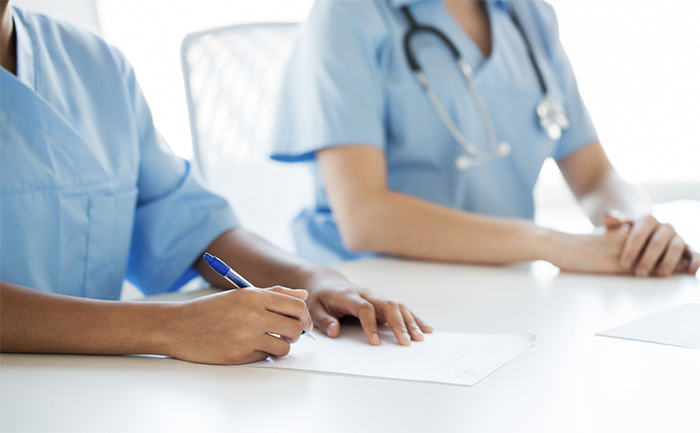 How do you become a private duty nurse?
If you're looking to try something new in your nursing career, becoming a private duty nurse might be a good choice. To become a private duty nurse, you'll first need to attend and graduate from nursing school. Once you have earned your degree, you must then pass the NCLEX® examination. Before getting your first private nursing assignment, you'll need to get several years of experience working in a hospital or other medical environment. If you want to work with a specific patient population, try to get experience in the area you want to specialize in, such as medical-surgical or pediatric. Earning a certification in your chosen specialty can also make you more desirable to employers looking for a private duty nurse and otherwise make your resume stand out from the crowd. However, there is no certification specifically for private duty nursing.
Private duty nursing isn't for everyone, but for those looking to work with a single patient outside of a hospital environment, it can be a great choice. If you need a change of pace but aren't ready to hang up your scrubs, then definitely consider if a career in private duty nursing is right for you.