Vet Tech vs. Vet Assistant - Everything You Need to Know
If you're contemplating a career in veterinary services — and have already ruled out becoming a vet due to the time and cost involved — you still have several other options you can pursue. Both vet techs and vet assistants work in animal hospitals and private clinics, helping animals heal. While there is some overlap between these positions, they are distinct jobs that require different training. Below, we answer common FAQs and explain the difference between vet techs vs.vet assistants.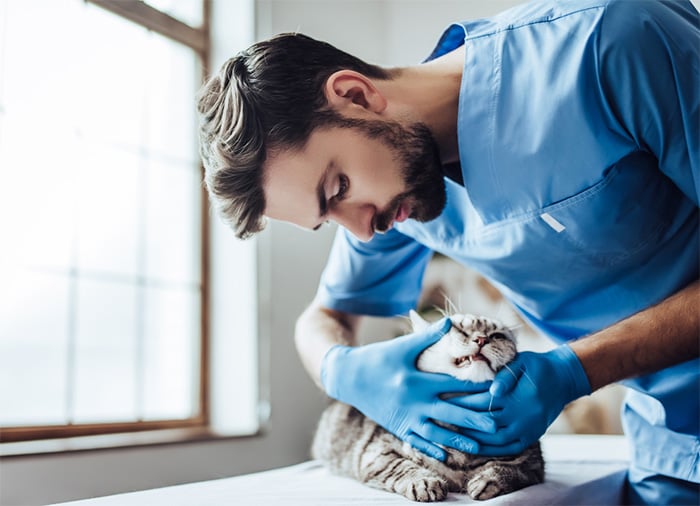 What is a vet tech?
Vet tech is short for veterinary technician. Vet techs act as the right hand of veterinarians, administering anesthesia, taking x-rays, and otherwise performing clinical tasks so the vets can spend as much facetime with their furry patients as possible. While they can't officially diagnose conditions or prescribe medications (only veterinarians can do that), vet techs perform many other crucial tasks at clinics and animal hospitals.
What is a vet assistant?
A veterinary assistant may support either a veterinarian or a vet tech, depending on the size of the practice. They make sure that the clinic is clean and organized and that the animals are fed and groomed. More experienced vet assistants might also help with other tasks, such as gathering samples and sterilizing surgical equipment.
What does a vet tech do?
Some typical duties of a vet tech include:
Collecting animal health records and case histories
Preparing animals and instruments for surgery
Administering medications, vaccines, and treatments
Checking for vitals with a veterinary stethoscope and other diagnostic tools
Taking x-rays
Performing laboratory tests
Administering anesthesia
Restraining animals during procedures
Providing first aid and surgery aftercare
Bathing and grooming animals
What does a vet assistant do?
Some typical duties of a vet tech include:
Cleaning and disinfecting cages, kennels, and examination and operating rooms
Maintaining and sterilizing surgical instruments and equipment
Feeding, bathing, and exercising animals
Restraining animals during procedures
Caring for animals after surgery and other procedures
Providing first aid care
Giving medications and other prescriptions as directed by a veterinarian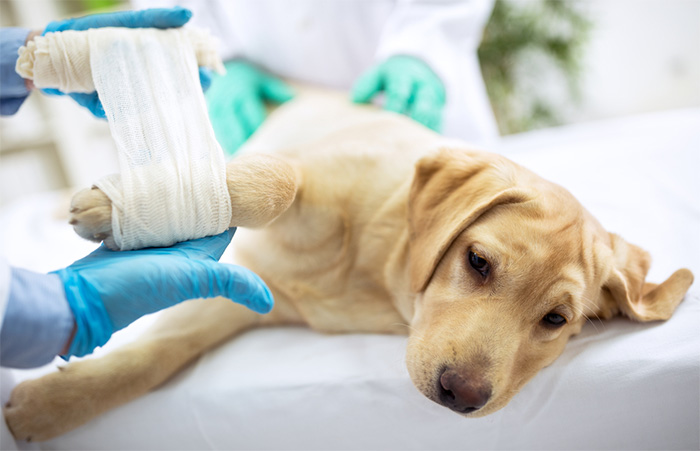 What's the difference between a vet tech vs. vet assistant?
As you can see, there can be some overlap between vet techs and vet assistants, especially at a smaller practice. In general, vet techs perform more technically complicated tasks, such as administering anesthesia and taking x-rays, while vet assistants clean exam rooms and groom the animals. This is because vet techs must attend a credentialed program that lasts at least two years in order to get certified, whereas most vet assistants learn on the job. This extra schooling is also why vet techs are paid higher salaries (more on this below). Vet techs must also earn a certification from their state in order to work, while credentials are voluntary for vet assistants. You can learn more about how to become a vet tech in our guide.
What does a tech vet make?
The median annual salary for vet techs in 2018 was $34,420 per year, or $16.55 per hour according to the U.S. Bureau of Labor Statistics. Location also affects how much vet techs are paid. If you're looking to make more money, the five states that pay vet techs the most are Nevada, Connecticut, New York, California, and Massachusetts. The job outlook is also good for vet techs, with jobs expected to increase 19% percent by 2028 (which is much faster than the national average of 5% growth for all occupations). This will add 21,100 new vet tech jobs to the existing 109,400 positions.
What does a vet assistant make?
According to the U.S. Bureau of Labor Statistics, the median annual salary for vet assistants in 2018 was $27,540 per year, or $13.24 per hour. (Vet assistants are paid less than vet techs due to their lower levels of education.) The top-paying states for vet assistants are Massachusetts, Connecticut, Maine, California, and New York. The expected growth rate for vet assistants is the same as vet techs, 19% through 2028. With 92,200 vet assistants currently working in the country, this translates to an additional 17,600 jobs.
Both vet techs and vet assistants are great careers for animal lovers who want to work with dogs, cats, and other pets. If you already work as a vet tech or vet assistant, check out our wide selection of veterinarian scrubs for all the colors and sizes you could want.