What Does a Medical Assistant Do?
Medical assistants perform both clinical and administrative tasks in hospitals, doctor's offices and other healthcare facilities. This entry-level position has low barriers to entry relative to other healthcare professions and helps prepare medical assistants for several different career paths later on.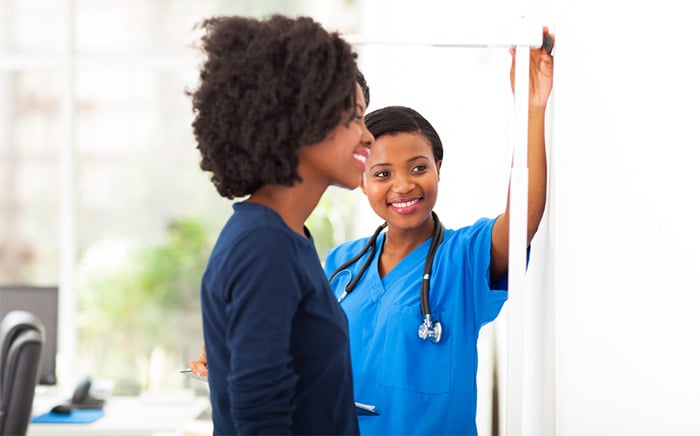 If you're looking to learn more about becoming a medical assistant, you've come to the right place. Below, we answer 18 of the most frequently asked questions about the medical assistant profession, from "What does a medical assistant do?" to "Can medical assistants draw blood?"
What is the role of a medical assistant?
Medical assistants help out with a variety of tasks in healthcare settings, both clinical and administrative. Some duties that a medical assistant might do include:
Greeting patients and checking them in
Answering the phone or email
Booking and cancelling appointments
Filing medical paperwork
Updating patient charts
Interacting with laboratories and insurance companies
Arranging hospital visits and admissions
Ordering office and medical supplies
Managing billing and bookkeeping
Explaining medical procedures to patients
Preparing patients for examination
Sterilizing or maintaining medical equipment
Taking blood samples and giving injections
Performing diagnostic and laboratory tests
Administering electrocardiograms (ECGs)
Removing sutures and changing dressings
What qualities do medical assistants need to succeed?
Medical assistants should be friendly and warm, since they're often the first and last people patients interact with during a visit. They should be trustworthy and attentive, since patients communicate personal medical information to them. They should have excellent communication skills, since they'll be interfacing with everyone from doctors to insurance companies to janitors. They should be detail-oriented and able to multitask when necessary. Finally, they should present a professional demeanor and conduct themselves in a way that reflects well on their office.
Where do medical assistants work?
Medical assistants work in a variety of healthcare settings, including physician's offices, hospitals, nursing homes, clinics, optometrists, chiropractors, podiatrists, laboratories and health industry providers. They may also work in a variety of settings within the facility itself, from helping with paperwork in the front office to sterilizing medical equipment in the examination room.
Do medical assistants get paid well?
According to the Bureau of Labor Statistics, median annual pay for medical assistants was $33,610 per year in 2018. This is slightly lower than the median annual wage for all workers, which was $38,640 in May 2018. Because medical assistants have a lower barrier to entry in terms of the degrees and experience required, they are usually paid less than other medical professionals.
What do medical assistants make an hour?
Also according to the Bureau of Labor Statistics, the median hourly wage for medical assistants was $16.16. The vast majority of medical assistants are paid hourly instead of on a salaried basis.
How long do you have to go to school to be a medical assistant?
The length of your medical assistant training depends on whether you do a part-time or full-time program. A full-time program can usually be completed in nine to 12 months, approximately one academic year. If you opt to get an associate's degree, that usually takes 18-24 months, about two academic years, or half of what it takes to get a bachelor's degree. You do need to have a high school diploma or your GED to enroll in medical assistant training programs, so if you haven't already graduated high school or passed the GED, you will need to factor that extra time into your plan.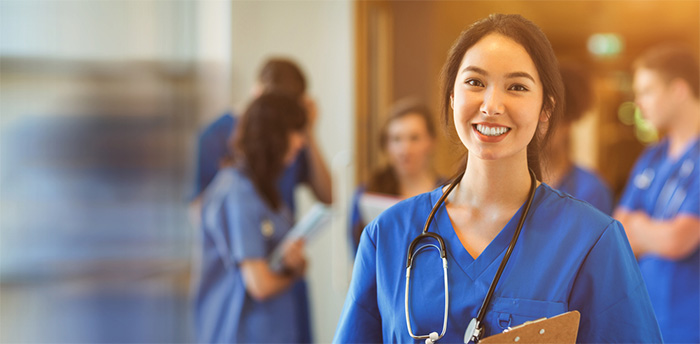 What classes does a medical assistant take?
During a medical assistant course, you'll take classes in subjects such as anatomy and physiology, medical terminology, pharmacology, phlebotomy, basic surgical assisting, patient care, clinical care and office administration. These courses are designed to help you become familiar with the basics of both providing care and doing administration.
How do you get your medical assistant certification?
There's no state or federal requirement that requires medical assistants to get certified before they begin work. However, what duties a medical assistant can do may be limited by whether or not they have a certification, and some employers give priority to applicants with certifications or other additional credentials. To get your MA certification, you'll need to earn your high school diploma or pass the GED, if you haven't already. Then, you'll enroll in a medical assistant program, which takes between 9 months and 2 years. Finally, you'll study for and take the AAMA Certified Medical Assistant exam, which can take anywhere between a few months and a year depending on how fast you study. Once you pass, you'll have earned your certification and can begin work as a medical assistant.
Does a medical assistant job require math?
You will need basic math skills in order to succeed in your medical assistant training courses and your work after graduating. You'll need to be familiar with fundamental math calculations, terminology and rules, all of which should have been covered in your high school courses. You'll need to have a firm grasp of addition, subtraction, multiplication, division, fractions, decimals and percentages. You might also need to be able to do advanced, college-level algebra in order to interpret X-ray or radiographic exams; however, these skills should be covered in medical assistant school. Certain statistical concepts, such as calculating standard deviations or sample size averages, can also be helpful when interpreting lab work.
How much does medical assistant school cost?
The cost of medical assistant school varies depending on which type of school you choose and how long your program is. According to CostHelper, completing a training course at a training school dedicated to medical assistants may cost anywhere between $1,200 and $4,200. A program through a community college can vary anywhere between $2,500 and $10,000. Generally speaking, community college is cheapest for in-district students, more expensive for out-of-district students and most expensive for out-of-state residents. You might also be able to get scholarships from the state or other sources to help reduce the cost of tuition.
What clinical supplies do medical assistants need?
Medical assistants working in clinical settings will need many of the same supplies and equipment that other medical providers do, including a stethoscope, a pulse oximeter, a sphygmomanometer, otoscopes, ear scopes, syringes and a gait belt. For their shifts, medical assistants should wear scrubs and slip-resistant shoes for maximum comfort and safety. If medical assistants pursue a more specialized course of work, they may also need additional supplies.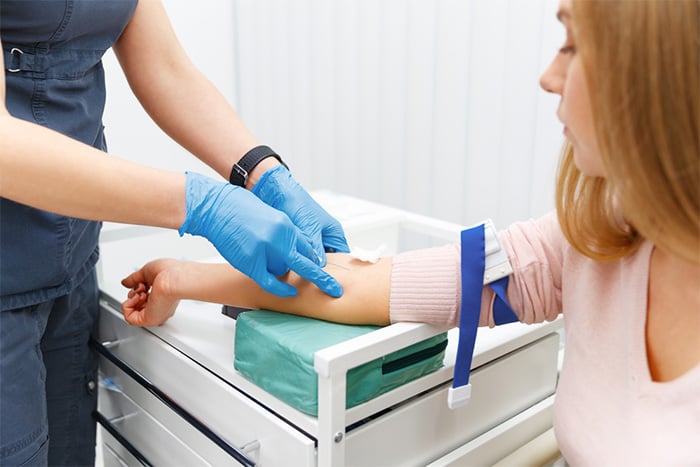 Can medical assistants draw blood?
Yes, medical assistants can draw blood as long as they've been trained properly. They're more likely to perform phlebotomy if they pursue a clinical track rather than an administrative one. In fact, some medical assistants actually fulfill the role of a phlebotomy technician, where their primary role is to perform blood draws and collect samples. If this career path appeals to medical assistants, they can enroll in additional certifications or courses specifically tailored to blood draws. To learn how to draw blood, check out our guide.
What specialties are available to medical assistants?
Like nurses, doctors and other healthcare professionals, medical assistants can choose to specialize in particular areas of interest. They may opt to earn additional certifications in these areas or simply pursue work in specific departments. Some common medical assistant specialties include:
Cardiology
Dermatology
Endocrinology
Family Medicine
Geriatrics
Internal Medicine
Medical billing and coding
OB/GYN
Oncology
Orthopedic Surgery
Pediatrics
Phlebotomy
Transplantation Surgery
Urology
Women's Health
What is the difference between a nurse and a medical assistant?
While nurses and medical assistants do have some similarities, they're very different roles. As the name suggests, assistants are there to help other healthcare providers or administrators, so they have less autonomy. Entry-level nurses such as LPNs also report to more senior leaders, but as nurses earn more certifications, they gain more and more independence. Nurses also focus much more on the care of the patient and do less paperwork and other administrative work. Nurses are also trained to create patient care plans, while medical assistants simply follow the orders of doctors or other more senior healthcare providers. A medical assistant position can be a great stepping stone to becoming a nurse, but it's not quite the same thing.
What is the difference between a physician's assistant and a medical assistant?
While titles are similar, these two roles are very different from each other. To become a physician's assistant (PA), you'll need at least a master's degree (and a bachelor's degree, if you don't already have one). Physician's assistants must then pass an exam and obtain their license through the National Commission on Certification of Physician Assistants (NCCPA), which requires 100 hours of continuing education every two years to stay active. Physician's assistants provide a range of physician-level medical services under the supervision of a doctor. Because of the extra schooling requirements, PAs earn more money and have more authority when it comes to providing care than medical assistants do. PAs also do very little administrative work due to their focus on patient care.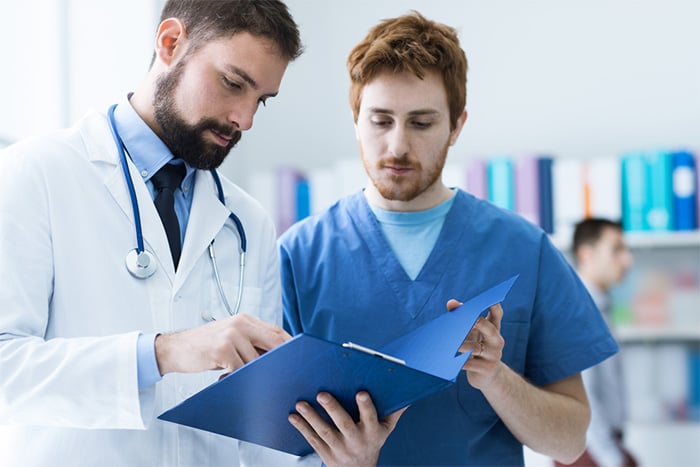 What does a medical assistant's work schedule look like?
A medical assistant's schedule depends somewhat on the facility where they work. Many medical assistants work a typical 40-hour work week that corresponds roughly to a typical office schedule. However, some medical assistants may work in the evenings, weekends or part-time due to the hourly nature of the pay and the need for some facilities (such as hospitals) to be open around the clock.
What comes after a medical assistant?
Because medical assistant jobs encompass both clinical and administrative work, they provide a foundation for many different careers. Some former medical assistants pursue a clinical path, becoming a licensed practical nurse (LPN) or even a registered nurse (RN). They may also choose to concentrate in a particular specialty–for example, becoming a surgical technologist or a laboratory technologist. Still others opt for an administrative route, becoming a medical and health services manager or a health information technician working with electronic health records (EHR). These positions require additional training and certifications, but also offer a salary bump.
What is the job outlook for medical assistants?
As the population ages, healthcare providers of all kinds, including medical assistants, will be in high demand to help care for patients. There's already a shortage of healthcare providers and this lack will only be exacerbated over time, especially as these older patients seek out physicians for preventative medical care. These physicians will hire more medical assistants to take care of basic administrative and clinical tasks so they can see more patients, resulting in significant job growth. The Bureau of Labor Statistics predicts that the projected percent change in employment for medical assistants will increase by 23 percent from 2018 to 2028. This is much, much higher than the average growth rate for all occupations, which rests at 5 percent. This estimated growth means an additional 154,900 medical assistant jobs should be created by the end of 2028.
Medical assistants will only be more in demand in the coming years. For people looking to get their start in the healthcare workforce without years of schooling, this growing profession offers many opportunities to gain exposure to both clinical and administrative work and can act as a launchpad for other healthcare careers later on. We hope this guide answered your questions about what a medical assistant does and beyond.