What is a Nursing Assistant?
A nursing assistant is an entry-level healthcare worker who provides basic care and helps patients with daily activities such as bathing and dressing. With only minimal training required, many nursing assistants are able to put on their nursing shoes and start work in a matter of weeks or months. Below, we answer frequently asked questions about the profession.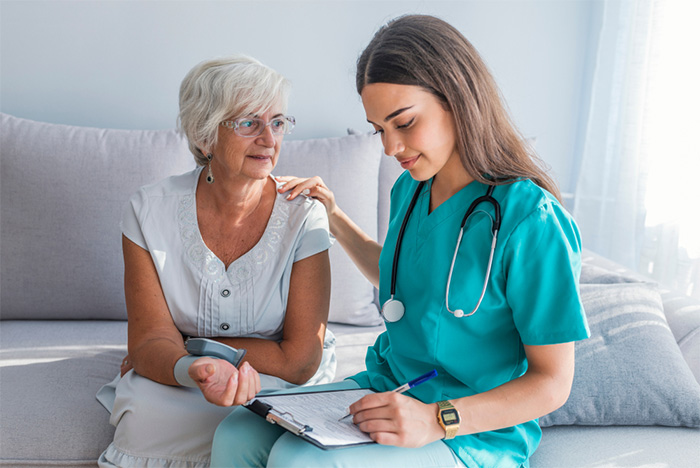 How to become a nursing assistant?
To become a nursing assistant, you must graduate from high school or earn your GED. Then you must find and enroll in a nursing assistant training program, offered primarily by community colleges, trade schools, hospitals and nursing homes. Make sure that the program is accredited by the National League for Nursing and your state's nursing board before you enroll. After completing the program, you'll need to pass an exam in order to earn your certification and officially become a certified nursing assistant.
How long does it take to become a nurse assistant?
Nursing assistant programs can take anywhere from four weeks to five months to complete, depending on the program schedule and the number of clinical hours your program requires. This timeline is much faster than the training required to enter most other medical professions. You'll be wearing your stretch scrubs to work before you know it.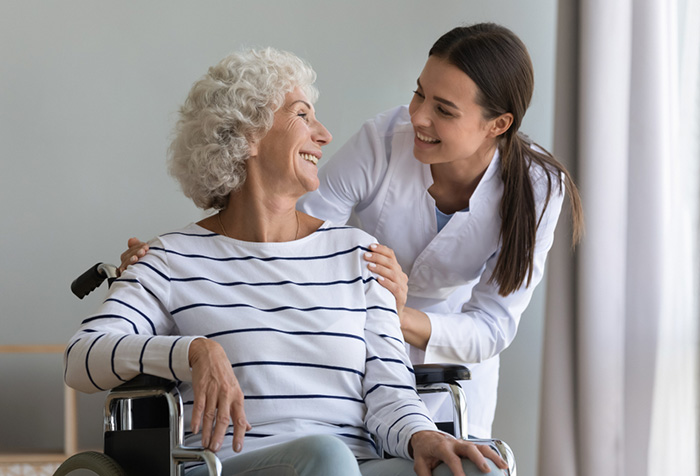 What does a nursing assistant do?
Nursing assistants work under the supervision of more experienced healthcare personnel, most commonly reporting to licensed vocational nurses or registered nurses. Nursing assistants help their patients with the activities of daily living, such as cleaning, bathing and other hygiene-related tasks. Nursing assistants also help position and move patients in bed and wheelchairs, record patients' health histories and measure patients' vital signs. Depending on their state's laws and how much experience they have, some nursing assistants may also be allowed to dispense medications.
Where do nursing assistants work?
Nursing assistants work in a variety of healthcare settings, most commonly a nursing care facility. 38% of nursing assistants work in these environments. Another 27% of nursing assistants work in state, local or private hospitals. Other nursing assistants work for continuing care retirement communities and assisted living facilities for the elderly (11%), home healthcare services (5%) and the government (4%).
How much do nursing assistants make?
The Bureau of Labor Statistics combines nursing assistants and orderlies together in its salary listing. According to BLS, the 2019 median annual salary for nursing assistants was $29,640 per year. Currently, about 1.5 million people work as nursing assistants in the United States, a figure that is expected to increase by 9% by 2028 (which is much higher than the average growth rate of 5% for all occupations).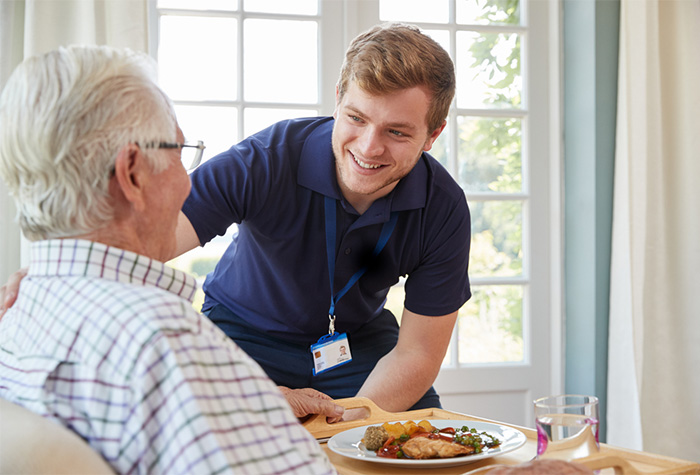 How is a nursing assistant different from a home health aide?
There is some overlap between the duties of a home health aide and a nursing assistant. For example, home health aides also help their patients with bathing, dressing, feeding and other personal hygiene tasks. However, they may also shop for groceries or perform other small errands, like transporting patients to and from doctors' appointments or organizing their schedules. While a small minority of nursing assistants (5%) do work as home health aides, these positions aren't completely equivalent. If you specifically want to work with patients at home, becoming a home health aide might be the path you're looking for.
How is a nursing assistant different from a medical assistant?
Medical assistants usually work in physicians' offices and provide help with basic clinical and administrative tasks. For example, they might record patient histories, measure vital signs, assist with patient examinations, schedule appointments, prepare blood samples for laboratory tests and give injections or medications as permitted. Medical assistants typically complete a longer training program, and as a result, they generally make more money than nursing assistants. People who want to work in a doctor's office should consider becoming a medical assistant instead of a nursing assistant.
Becoming a nursing assistant is a good option for people looking to enter the healthcare field without spending a lot of time or money on a long, expensive training program. Keep these FAQs in mind as you weigh whether or not becoming a nursing assistant is the right choice for you.