Scrubs with Stretch: The New Medical Must-Haves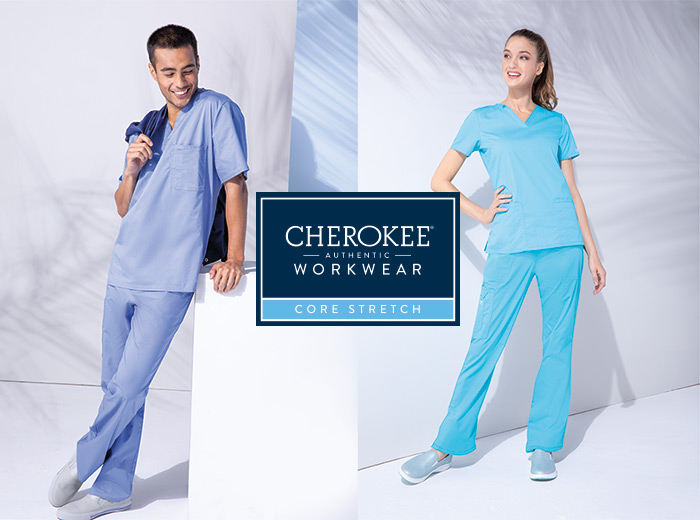 Core Stretch by Cherokee Workwear
Cherokee Uniforms has been making ready-to-wear work apparel for more than 45 years–since 1972. This particular collection of scrubs was inspired by athletic wear, so it's designed to move with you throughout your shift. Core Stretch scrubs are made from two-way stretch fabric and feature thoughtful touches such as princess seams and extra hip pockets for more comfort. If you're active and yet style conscious, these stretch scrubs are a great choice to see you through your shift.
Koi Stretch
There are so many reasons to love koi scrubs: The company is independently-run and women-owned, gives back to the community via a nursing scholarship and supports multiple charitable causes. Oh, and their scrubs are incredibly comfortable, thanks to koi's super soft stretch fabric, which is engineered to offer all-day comfort and a flattering fit. Plus, it's wrinkle-resistant, so you can simply wash and wear your scrubs without ironing.
CROSS-FLEX by Carhartt
Carhartt started out making work overalls in 1889, and eventually expanded into other types of work uniforms, including scrubs. Good thing, too! Their CROSS-FLEX scrubs collection combines stretch fabric with FastDry® technology for quick wicking, Stain Breaker® technology to release stains and Rugged Flex™ technology for ease of movement. Plus, its pocket seams are reinforced for extra durability, so you know these scrubs will hold up over time.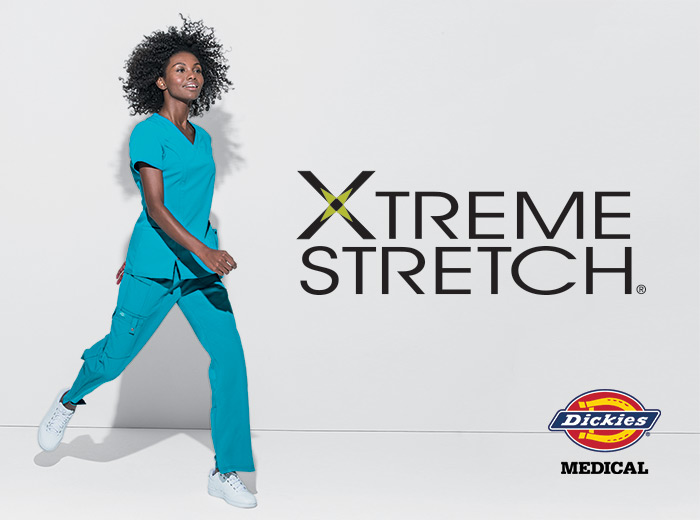 Xtreme Stretch and Gen Flex by Dickies
Like Carhartt, Williamson-Dickie Mfg. Co. also started out making overalls–way back in 1922—and eventually grew into the largest workwear manufacturer in the world. Dickies makes not one but two collections of stretch scrubs: Xtreme Stretch and Gen Flex. Xtreme Stretch scrubs have a flattering drape that moves with you effortlessly, while Gen Flex scrubs are micro-sanded for extra softness and features multiple-needle topstitching for extra durability.
Four Stretch and WonderFlex by Wonderwink
Contemporary scrubs brand Wonderwink also offers two collections of stretch scrubs: Four Stretch and WonderFlex. True to its name, Four Stretch is made with four-way stretch fabric for the ultimate in flattering and versatile scrubs. WonderFlex stretch scrubs are made from top-of-the-line, cotton-rich premium stretch fabric and feature innovative details such as bungee loops and double- and triple-needle stitching for durability.
Purple Label by Healing Hands
Healing Hands scrubs were created by a 35-year-old sportswear company that operates in the heart of the Garment District in New York City. This allows Healing Hands to incorporate unique, novel fabrics into their scrubs designs for a look that will truly set you apart. Their Purple Label scrubs are made of a 77% polyester/20% rayon/3% spandex fabric blend for superior comfort, and feature side panels for additional stretch.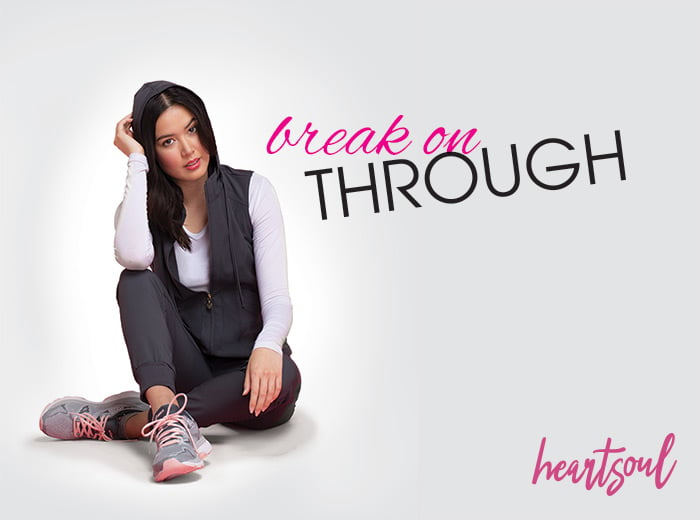 Break on Through by heartsoul
While it doesn't quite have the same name recognition, heartsoul is owned by the same parent company as Cherokee Uniforms and Dickies, so it brings lots of quality and experience to its fashionable scrubs. The company's Break on Through collection of stretch scrubs features flattering designs such as tapered leg pants and a flare-sleeve top that will fit right in both inside and outside a hospital. Heartsoul's designs are very trendy and incorporate the latest colors and fashions for a look that's always current.
Classic Fit Collection by Jockey
Jockey is best known for its uber-comfortable underwear, and it brings those same design principles to its scrub line. The Classic Fit Collection by Jockey is made of a Tri-Blend multi-directional stretch fabric, which combines the comfort and breathability of cotton with the softness of rayon and the stretchiness of spandex. The scrubs follow the Missy fit, resulting in a slightly looser garment that moves with you and keeps you comfortable throughout the day.
If you're shopping for stretch scrubs, we definitely recommend any one of these brands–and our customers agree. If you need help making a selection or have questions about a product, our allheart service team is always happy to answer any of your questions.