Nurse Recruitment: 7 Tips to Hire Top Talent
There's already a shortage of nurses, and that shortage is projected to grow as more and more Baby Boomers age. Hiring nurses is harder than ever, and it's only going to get more difficult over time. If you're a recruiter wondering how to up your nurse recruitment game, follow these seven tips to better your chances of finding a new hire:.
Ask for referrals.
Your best sources for new employees are your current employees. Ask your employees if they have previously worked with nurses at other facilities that would be a good fit for your current openings. It's usually best to do this with new recruits, whose connections to these nurses will be the strongest. You can also reach out to nurses who left your facility and ask them if they would consider coming back. If they're happy where they are now, you can ask them for referrals instead. You might be surprised by how many leads you can generate through this process.
Get creative about recruiting.
Referrals aren't your only source for candidates. You should post your openings on all the usual job boards, but you can also be more proactive about sourcing candidates. For example, you can host an educational seminar for nurses in your area, or staff a booth at prominent conferences frequented by nurses. You might also be able to participate in healthcare-themed job fairs as well. Explore digital avenues, like sending targeted ads to nurses on LinkedIn or other professional platforms.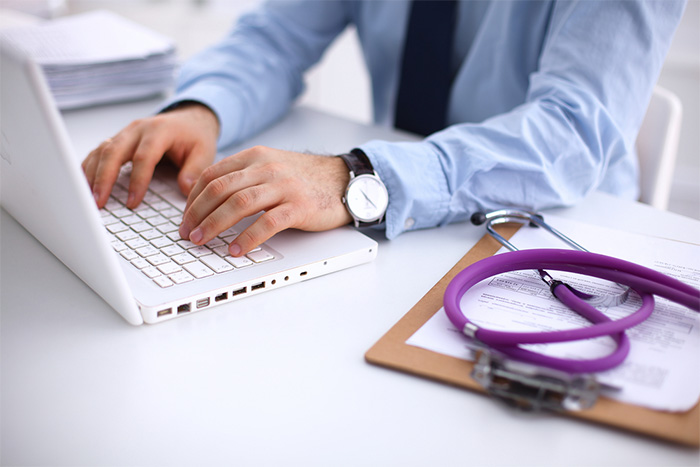 See what the competition is doing.
It's no secret that there's a big shortage of nurses, which will only become greater as the population ages. That's why it pays to know what your competition is doing. Look up competitors in your area and see what perks they are offering potential hires. Maybe they have a great workplace culture or offer a very flexible scheduling policy. You might not be able to implement everything that they do, but you'll probably get some inspiration for improvement.
Identify what sets you apart.
Researching your competition will also help you figure out what sets your organization apart and how to market your employer during the recruitment process. For example, during your search process, you might discover that your organization is actually the one with a flexible scheduling policy. But what if you don't talk about it anywhere in the nurse recruitment materials? If you're having trouble pinpointing what makes you stand out, you can ask new hires what made them choose your organization over others.
Fight toxic nursing culture.
"Nurses eat their young" is sadly more than a catchy phrase. It's an embodiment of the toxic culture that many nurses experience. Early career nurses and newly hired nurses are especially likely to be on the receiving end of nurse-on-nurse bullying. Sadly, many older staff members expect the rookies to "prove" themselves. If your workplace has this kind of toxic culture, you need to hire people who won't perpetuate the problem.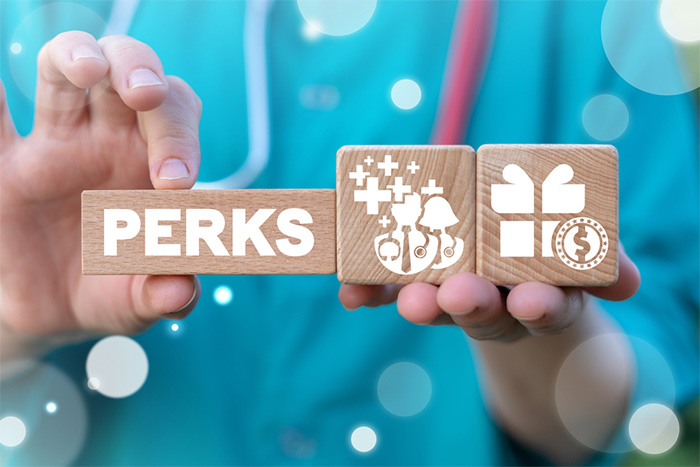 Give nurses what they want.
Salary, benefits, flexible schedules and paid vacations are all factors that can help you recruit and retain top talent. Don't make the mistake of assuming that nurses only want higher wages. Some might feel that higher salaries are the most important perk, but others might put more value on a flexible schedule and a strong work-life balance. After all, not everyone wants to live in their stretch scrubs 24/7. If you don't know what your nurses want, you can survey your current staff to get a sense of the most popular perks.
If you're hoping to start your healthcare career quickly, any of these six entry-level healthcare jobs will get you into the workforce sooner rather than later. If you're looking for scrubs for your new healthcare care job, be sure to shop all of our collections, including our dental scrubs and veterinary scrubs.
Don't forget retention.
Once you've done all the hard work to recruit and hire a nurse, you should make every reasonable effort to keep them from leaving your organization. You'll need to consider fair and frequent salary increases, professional development stipends and internal mobility opportunities. There's no silver bullet for retention because each nurse has their own professional needs and wants, but it should absolutely be part of your HR strategy.
Put yourself in your employees' nursing shoes and try to think like a nurse in order to recruit top nursing talent. Follow these seven nurse recruitment strategies to recruit and maintain top healthcare talent in your area.