Winter Wardrobe: 6 Tips for Warm Scrubs
Are you freezing at work? Us, too. If you're struggling to stay warm at work this winter, here are six tips to help you layer for warmth while still following your employer's dress code:
Choose your scrubs carefully.
Some scrubs are better at conserving warmth than others. For example, many nurses love to wear cotton scrubs in the summer because of their breathability. However, that same breathability that you love in the sweaty summer can leave you shivering come winter. If your hospital tends to run cold, you might want to switch to warm scrubs made from a polyester or cotton-polyester blend. Because these fabrics aren't as breathable, they are much better at trapping heat and keeping you warm. Bear in mind that these materials also trap sweat and other moisture, so if your employer really cranks up the heat during the winter, it might not be the best choice for you.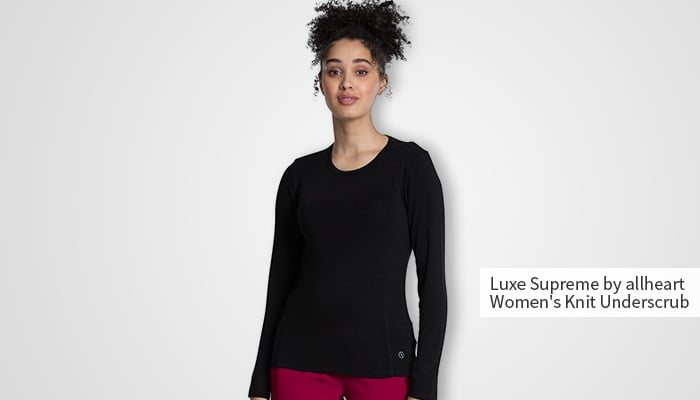 Wear a long sleeve shirt.
Wearing a long sleeve shirt or 'underscrub' underneath your short sleeve antimicrobial scrubs is one of the easiest things you can do to keep warm during the winter. Choose shirts in soft, insulating materials that will move with you, like the underscrubs we offer as part of our new Luxe Supreme collection. Make sure the sleeves aren't too wide so they can be pushed out of the way whenever you need to wash your hands or deal with something messy. Solid neutral colors such as black, white and grey will go with pretty much any type of scrubs, but you can also choose bright colors or prints that coordinate perfectly with your scrubs. (Just make sure it's permitted by your employer dress code before introducing a fun color or print.)
Consider under-layers as well.
If you live in a truly frigid climate, or your facility is committed to giving Antarctica a run for its money, a simple long sleeve shirt might not be enough to keep you warm. If that's your situation, you might need to get yourself a set of thermals, aka long underwear. These layers are thin yet super warm, and they're designed to be worn discreetly under clothes. If you associate long underwear mostly with your grandparents, think again. They're used by hikers, campers, backpackers, rangers and other people who must frequent the elements while staying warm. Besides, no one will even know you're wearing them!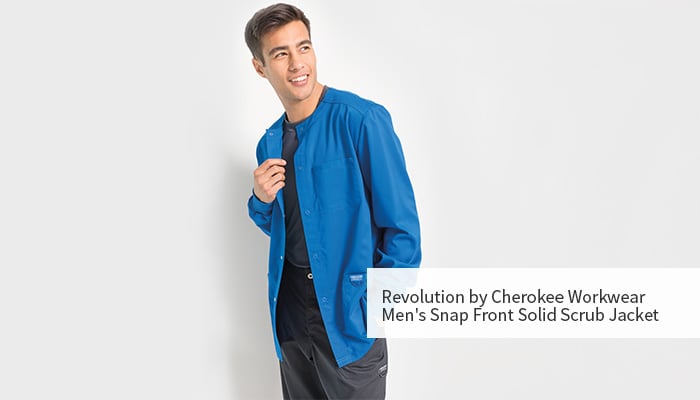 Throw on an outer layer.
What goes over your scrubs matters just as much for keeping warm as what goes under them. If your position permits you to wear one, lab coats can be quite long, keeping not only your upper body warm but also the tops of your legs warm. If you can't wear a lab coat to work, or you prefer a more athletic look, then you should definitely consider scrub jackets instead. These shorter jackets hit at mid-hip and zip or snap closed for warmth. They are often part of scrub collections and come in the same colors so you can coordinate a matching look that follows the department dress code while keeping you warm. White Cross offers fleece scrub jackets that are sure to make you warm and toasty.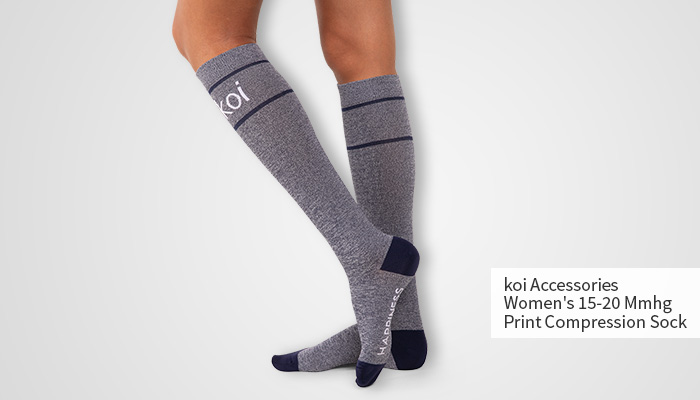 Don't forget your feet.
You lose heat through exposed parts of your body, and this includes your feet. This effect is exacerbated by the breathable nature of nursing clogs or tennis shoes, which are designed to vent sweat instead of keeping heat inside. To keep your feet warm during the winter, opt for tall, warm socks that will reduce heat loss. They should be tall enough that they cover any skin exposed by your scrubs. Wool is a particularly good choice of material, as it combines both insulating and moisture-wicking properties. Compression socks, which encourage healthy blood flow to the area, can also help keep your feet warm and give your overall circulation a boost.
Replace worn down scrubs.
Medical professionals are hard on their scrubs, and there's no denying that these garments wear down quickly. Needless to say, scrubs with holes, frayed seams or worn-down patches won't keep you as warm as scrubs that are in better shape. If your scrubs are falling apart more and more with each wash, then it's definitely time to upgrade to some new warm scrubs.
For more tips on layering, check out our guide that explains what to wear under scrubs so you can stay extra cozy this winter while on the clock.